US Open 2018
US Open apologises for Cornet's shirt-change code violation
Alize Cornet was incorrectly given a warning for adjusting her shirt at the US Open, leading to an apology from the tournament.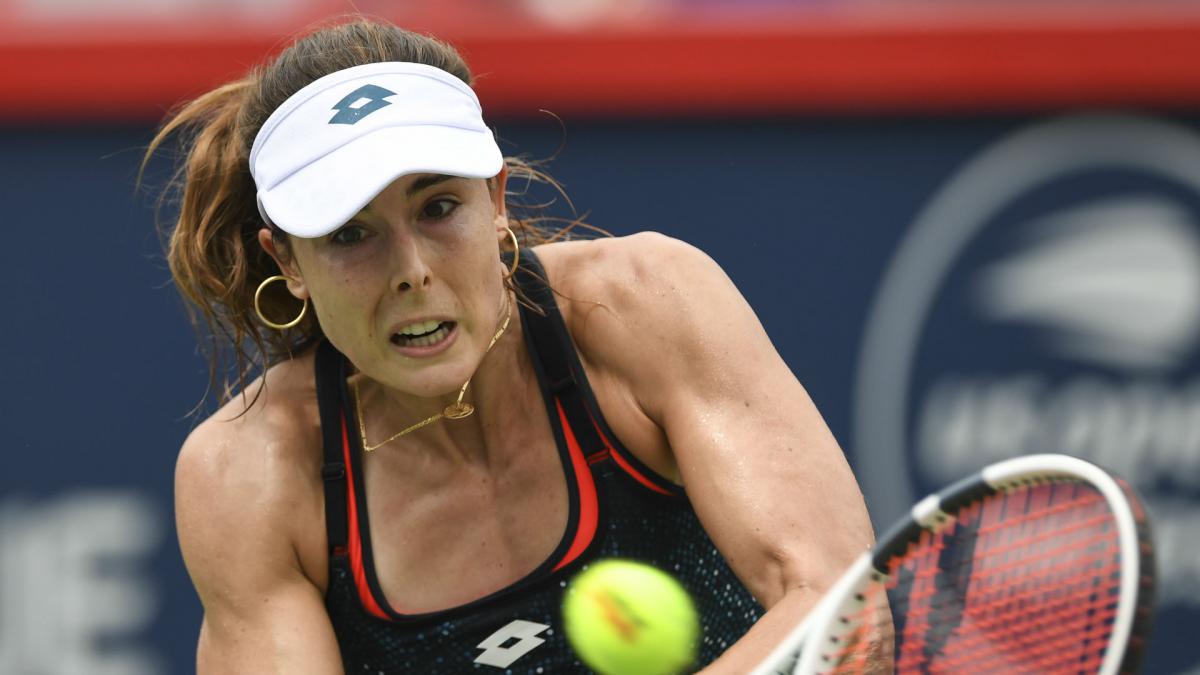 The US Open has apologised after a code violation was handed to Alize Cornet for taking her shirt off during a first-round defeat to Johanna Larsson, a decision the WTA branded "unfair".
Shirt change violation condemned
Cornet changed during a break between the second and third sets but had to adjust her top on court after realising she had accidentally put it on incorrectly.
The Frenchwoman was immediately warned by the chair umpire, with Cornet going on to lose the match 4-6 6-3 6-2.
However, the decision led to claims of sexism and an outpouring of outrage on social media, with Billie Jean King saying "this rule is outdated and impractical" in a post on Twitter.
Former Great Britain FedEx Cup captain Judy Murray also made clear her views on the matter on Twitter, writing: "Alize Cornet came back to court after 10 minute heat break. Had her fresh shirt on back to front. Changed at back of court. Got a code violation. Unsportsmanlike conduct.....But the men can change shirts on court."
US Open organisers have now moved to clarify the ruling, while also issuing an apology to Cornet.
A statement read: "All players can change their shirts when sitting in the player chair. This is not considered a code violation.
"We regret that a code violation was assessed to Ms.Cornet. We have clarified the policy to ensure this will not happen moving forward. Fortunately, she was only assessed a warning with no further penalty or fine.
"Female players, if they choose, may also change their shirts in a more private location close to the court, when available. They will not be assessed a bathroom break in this circumstance."
WTA welcome policy change
The WTA criticised the ruling but welcomed the change in policy.
A statement from the WTA read: "The code violation that USTA handed to Alize Cornet during her first-round match at the US Open was unfair and it was not based on a WTA rule, as the WTA has no rule against a change of attire on court.
"The WTA has always been and always will be a pioneer for women and women's sports. This code violation came under the grand slam rules and we are pleased the USTA has now changed this policy. Alize did nothing wrong."