Barcelona to pay first add-on to Liverpool for Coutinho sale
The Catalan club originally paid Liverpool 120 million euros for Philippe Coutinho with another 40 million in add-ons. The first of these clauses has now been reached.
When FC Barcelona signed Brazilian star Philippe Coutinho from Liverpool in January, they paid an initial transfer fee of 120 million euros. The rest of the potential 160 million euros were dependent on various conditions being met and the first of these has been triggered.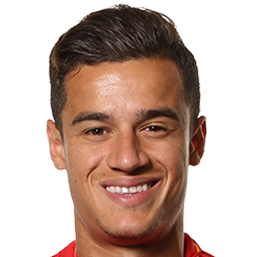 More Coutinho cash for Liverpool
The first variable to be added to the basic fee was to be paid by Barça once Coutinho had played in 25 matches for the Catalan club. The add-on was for five million euros and last weekend's fixture against Valladolid was game 25.
The collection of games that have got Coutinho to that number involved 20 in the league, four in the Copa del Rey as well as his appearance in the Spanish Super Cup. The clause agreed between the two teams does not say anything about any payment for the number of goals scored by the midfielder, a tally that currently sits at 11 (nine in LaLiga, two in the cup).
Following this first payment, the rest of the add-ons are some time away. The next one, again of five million euros, could be due if Barcelona win the Champions League. This would be a sum Josep Maria Bartomeu would very much enjoy handing over.
Another 10 million euros will be due at the end of the season if, as is almost guaranteed, Barcelona qualify once again for Uefa's top competition. A further 20 million euros will be paid to Liverpool when the player reaches 100 games for the Spanish champions.