NFL
Kaepernick the face of Nike's 30th anniversary 'Just Do It' campaign
The quarterback, who remains out of the league, and with just three days until the regular season opener, has hit the NFL at a very sensitive time.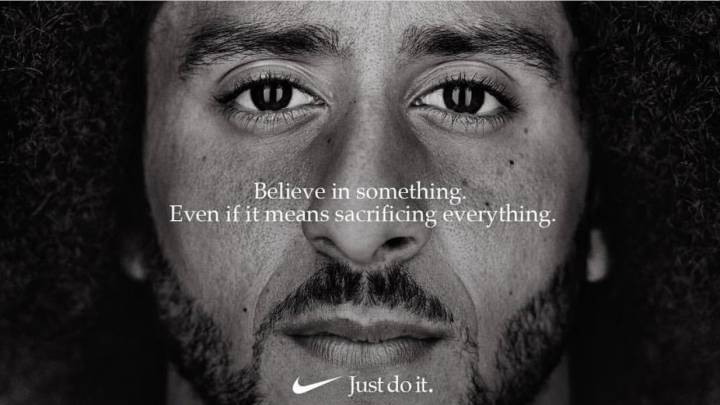 Colin Kaepernick still can't find a football team but has teamed up with his sponsor Nike as part of a marketing campaign to celebrate the 30th anniversary of "Just Do It" on the back of his activism for social justice.
The QB has had a deal with Nike since 2011 but they never publically spoke about his situation. As Darren Rovell reports "Nike had been paying Colin Kaepernick all along, waiting for the right moment. That moment is now, as he becomes the face of the company's 30th anniversary of the "Just Do It" campaign.
The player has been out of the NFL since 2016 when he initially started kneeling for the national anthem to raise awareness of the mistreatment of black people by the police.
He has sued the league, for what he believes amounts to collusion amongst owners, to keep him out of the league.
The campaign slogan that accompanies the Tweet sent out by Kaepernick says "Believe in something. Even if it means sacrificing everything."
With just three days to go before the start of the regular season, the talk will surround Kaepernick and his fight for justice.