SPAIN
Luis Enrique's new rules as Spain manager
"There won't be too many rules but I don't want it to be a joke," said Luis Enrique who is laying down the law as the Spanish manager.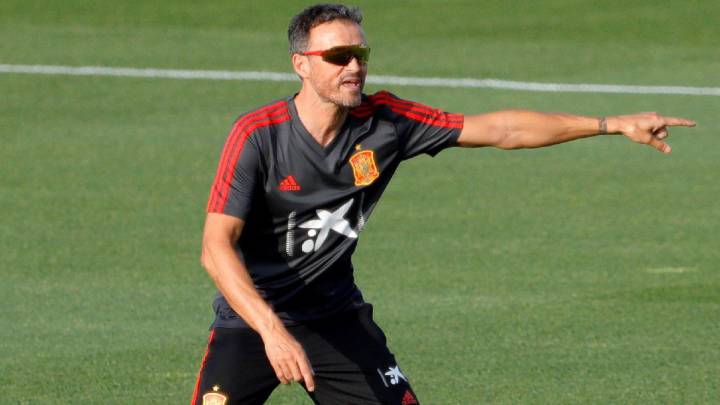 Luis Enrique warned on July 19th that there "won't be many rules but I don't want it to be a joke" when he took over the Spain national team. He called his first squad recently and they met at Las Rozas this week. The manager installed rules, however, that ensured to maximise professional training conduct and to make sure rest and food were taken care of properly too.
Dinner at 20:30 and wake-up call at 09:00
Luis Enrique brought the time for dinner forward a half an hour in order to ensure players went to bed a half an hour earlier too. The wake-up call for breakfast is at 09:00 with training set for 10:00 in the morning. Breakfast is mandatory for anyone, which is bad news for those in the squad who aren't morning people.
Phone not allows in dining room
The players are not allowed to bring their mobile phones into the dining room. Use of mobile phones are also limited when in the dressing room but are allowed for group photos, but not conversing on. The use of social media is at the discretion of the players provided they don't give away any prvate information.
Fines for being late
Breakfast, meals, snacks and dinners are obligatory for all players and they must be in the dining room with British punctuaity or risk fines.
Cards and PlayStation
Luis Enrique has not put any rules on playing games like cards or PlayStation but does want to stress that they don't overdo it. They don't want anyone going over the top, sitting up glued to a television screen all night. At the World Cup, games of ludo and cards went on too long.
Direct flights with break regulated
The free time between games will be somewhat regulated too as the national team will not fly through Madrid on their way to games. Instead, after playing England in London, they will straight to Elche. Meanwhile, the players plan on flying from Cardiff where they play Wales, straight to Sevilla where they will play England in the next break.
Controlling the food
Luis Enrique has removed fried foods from the diet with more seared and steamed food on the menu. More vegetables and fruit can be seen everywhere. The manager is an expert in nutrition.
Delegates and the national team's bus
Luis Enrique considers the national team's bus as sacred as the dressing room. The four new delegates Cortés, Caturla and former players Giner and Engonga will have to select a representative to travel or else rotate as the manager wants to keep the number of non-players and staff to a minimum.