Mike Ford named Germany coach ahead of RWC play-offs
Germany face a four-team play-off round in their last chance to qualify for their maiden Rugby World Cup.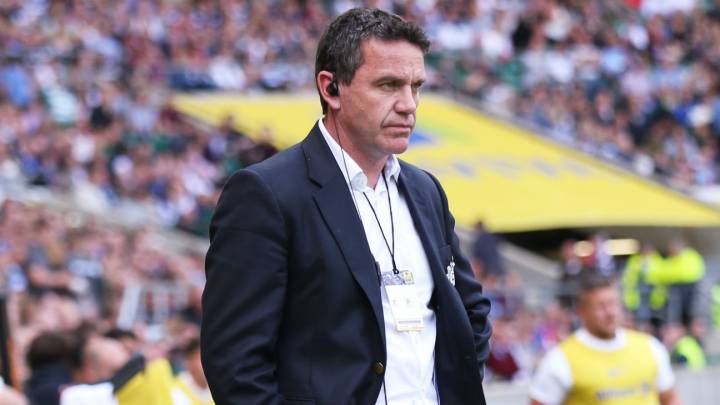 The German Rugby Federation (DRV) appointed Mike Ford as head coach for their World Cup play-off series in November. Ford, a former England and British Lions defence coach and Bath and Toulon head coach, faces a four-team play-off in Marseille for a place in the World Cup.
The Germans play Hong Kong on 11 November, Canada on 17 November and Kenya on 23 November. After being thrashed 42-28 by Samoa in July, this competition is Germany's last chance to reach the 2019 Rugby World Cup in Japan. In case they do so, it would be their first ever appearance at the tournament.
Germany had been on the search of a new coach following the departure of Pablo Lemoine, who last week agreed to take the reins of the Chilean national team.
Ford: "A big challenge"
Last season, Germany finished bottom at the Rugby Europe International Championships, however, after Belgium, Spain and Romania were deducted points for fielding ineligible players, the Teutons were promoted to second. After that campaign, all of their front-line players and coaching staff stood down.
Talking about the titanic task of guiding Germany to their maiden World Cup, the newly-appointed coach said that this challenge is what makes his new job so attractive. "I am delighted that I now have the opportunity to develop such an ambitious team as Germany, and possibly even lead them to a World Cup for the first time," said Ford in German Rugby DRV statement. "Of course it is a big challenge, but that is what makes this task so attractive. I think that this national team has a lot of potential."