Shaw "walking and talking" after being stretchered off with neck brace
The Manchester United player was carried off after a clash with Carvajal at the start of the second half of England v Spain.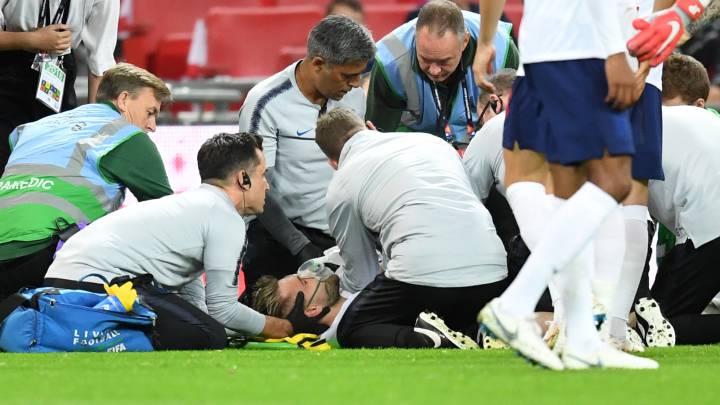 Luke Shaw is "walking and talking" in the England dressing room according to the FA after being stretchered off at the start of the second half of the England v Spain match at Wembley.
Shaw collided with Carvajal
In the 49th minute, with the score at 1-2 in favour of the visitors, Shaw and Carvajal both leapt for a high ball. Shaw was unaware of Carvajal's presence and went in with his head, taking a serious blow from the Spaniard.
The England number 3 fell and was left lying prone on the turf and was immediately attended to by the England medics, who spent well over five minutes putting a neck brace on him and giving him oxygen before gently moving him onto a stretcher.

Southgate brought on Rose for Shaw.