Nigeria
Nigeria amputee team launches crowd-fund for Mexico World Cup
The team was unable to compete in the last three editions of the World Cup due to financial issues, and are on the verge of missing a fourth one.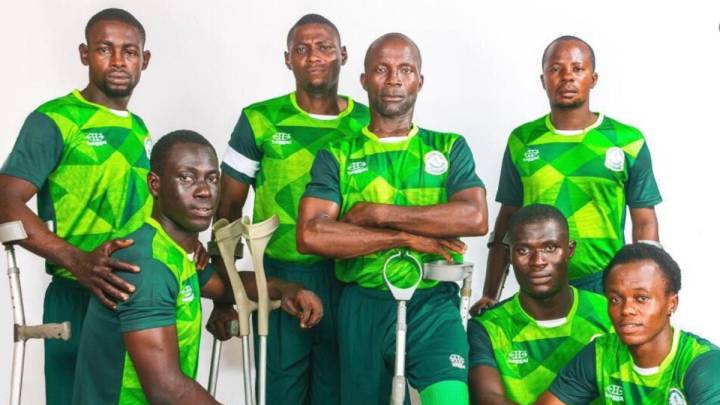 The Nigeria amputee football team has turned to a crowd-funding campaign to raise the necessary finances to reach the upcoming World Cup in Mexico.
The team, known as the Special Eagles, has missed the last three editions of the tournament due to financial issues.
However, in an effort to make sure they appear in Mexico, Michael Ishiguzo, one of Arsenal's amputee team players, has set up an online appeal on GoFundMe to raise 52,000£.
'These guys have worked so hard and several times they have missed going to the World Cup because it appears the government, the corporate community don't care about them,' Ishiguzo told BBC Sport.
'I feel their pains. They have no support whatsoever.
'They contribute their own funds to keep the sport, the team and their dream alive while also working hard to fend for themselves and their families.
'Going to the World Cup is a big deal for them because it will bring them to the global place where there are opportunities like I have.'
Nigerians let's put a smile on the faces of these Amputees... after missing out on 3 world cups Cos of lack of funds, missing the fourth will be heartbreaking. Kindly donate a token please 🙏🏾🙏🏾🙏🏾 #NAFF https://t.co/9Q4BeXzt1d

— Abimbola O'larred Turner (@Clan_Clueless) 3 October 2018
"We're not giving up on our dreams"
The team is hoping to raise the necessary funds to cover flights, upkeep and other logistics while attending the World Cup which kicks off on 24 October in San Juan de los Lagos, Mexico.
'We are not giving up on our dreams. We know that sports provides hope for physically challenged people,' Special Eagles captain Emmanuel Ibeawuchi told BBC Sport.
'Our Powerlifters have proved this at the Paralympics. We also want to show our stuff to the world.
'We believe we are among the best in the world but we have been denied the opportunity of showcasing ourselves for long.
'This time around, we are praying that with public support we can be at the World Cup.'