FOOTBALL
Spanish federation open investigation over Iñigo Martínez injury
Iñigo Martínez withdrew from Luis Enrique's Spain squad for the Wales and England games but played the Basque derby against Real Sociedad last weekend.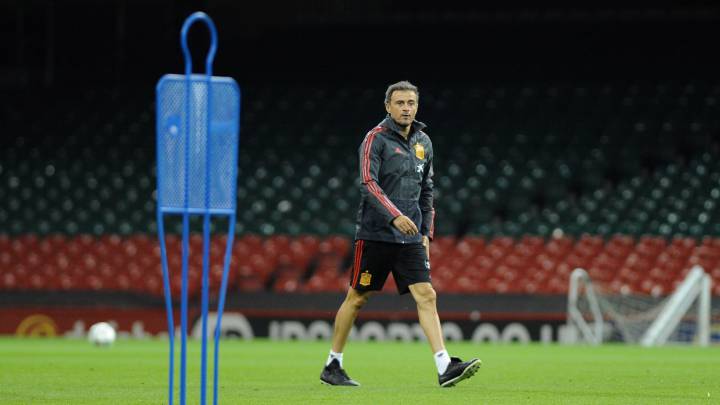 The Spanish football federation opened an investigation into Iñigo Martínez' injury and his reasons for pulling out of the Spanish squad recently. The player pulled out of the squad "due to injury" but played the Basque derby just a day later and was then called to play for Euskadi team, who represent the region. "The player says there was a misunderstanding between the doctors and we will ask Doctor Celada (the national team doctor) what has happened," said a source within the federation. "It's important to figure out what happened, so that it doesn't happen again," he said.
The absence of the central defender in Cardiff and for the game on Monday against England has generated debate in Spain. Luis Enrique said Martínez was not available but the player featured against Real Sociedad last Friday in LaLiga and will play for Euskadi against Venezuela on Friday. "It was a derby, a special game. Both he and the club decided to take the risk. In no case will I take the risk with a player. It was a bit strange or out of the ordinary but the player has the ability to decide and it seemed okay," said Luis Enrique.
Iñigo Martínez explains his injury and the misunderstanding
The player took to Twitter to explain why he wasn't in Cardiff. "Nobody have doubts that, always, my committment to the Spain national team is complete and I will work hard to be in the next squad. Everything has been a misunderstanding between the medical services. Nothing more. We will carry on!"
Celada, the team's doctor, said "I am not here looking for guilty people, it was a misunderstanding in transferring of information. From the start we thought he was going to be out a littler bit longer and the surprise came when he played the game on Friday, but there is nothing more than that."
"I am not here to look for culprits and we have an extraordinary relationship with Athletic Club's medical servies," Celada said.
Que nadie tenga duda de que, desde siempre, mi compromiso es total con la @Sefutbol y que trabajaré a tope para poder estar en próximas convocatorias. Todo ha sido un malentendido entre los servicios médicos. Nada más. Seguimos! 💪⚽ pic.twitter.com/FeHBFyvjJj

— Iñigo Martinez (@InigoMartinez) 11 de octubre de 2018