BARCELONA
Vidal: "I am happy at Barcelona"
Arturo Vidal has responded to recent reports that he is not respected and not enjoying his time at Barcelona and says "good moments" will come.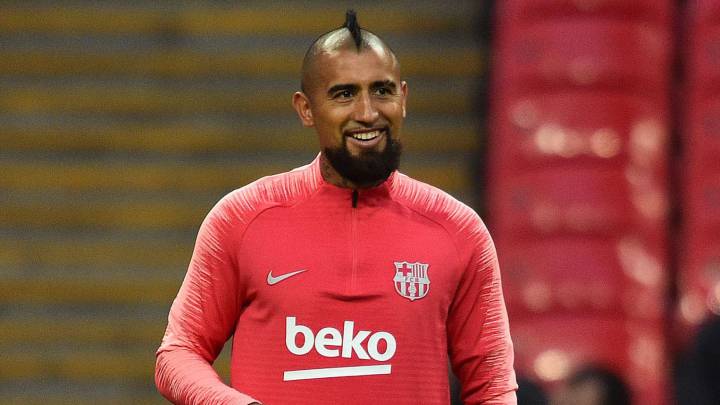 Arturo Vidal says he "is happy" at Barcelona and says that "good moments" will arrive at the club despite being relegated to a bench role since arriving in the summer.
"I am have and I know that good moment will come," he said. "Moment I will enjoy and do what I know how to do."
Reports suggest Vidal lacks the respect of his teammates while Ernesto Valverde refused to be drawn on Vidal's anger at lack of playing time and said he didn't know if he was angry or not having been dropped for the Spurs game in Wembley recently.
Vidal laughs off question about picking the Chile team
In the build-up to Peru and Chile, there were reports that Vidal was one veteran players trying to pick the team. "This makes me laugh," he said about the allegation. "There was never a team where the players picked the team."
"Nobody, not even the best player in the world can tell the manager who to pick," he continued.