Barça consider Suárez future, Coutinho up for Firmino - report
'El Chiringuito' claims that Philippe Coutinho has recommended the signing of former Liverpool team-mate Roberto Firmino.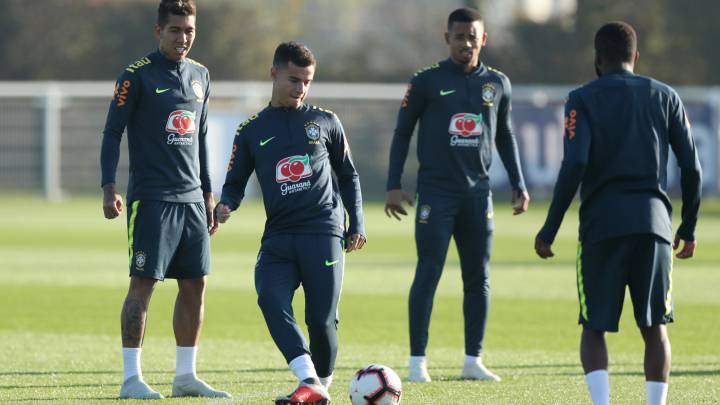 Barcelona are reportedly eyeing Liverpool's Roberto Firmino as a potential replacement for misfiring striker Luis Suárez, with former Red Philippe Coutinho said to have urged the Blaugrana to sign his fellow Brazil international.
Firmino tipped to replace Suárez at Barcelona
The television show 'El Chiringuito de Jugones' reports that Suárez's poor scoring form this season - the Uruguayan has just three goals in 11 appearances so far - has led Barça to consider the summer signing of Firmino, who has become a key figure at Anfield since joining from Hoffenheim in 2015.
And 'El Chiringuito' adds that Firmino, who shared a dressing room with Coutinho for two and a half years before the latter left Liverpool for Barcelona in January, has been given a glowing reference at the Camp Nou by his compatriot.
Barcelona keeping faith in Suárez
However, Liverpool are not expected to countenance anything other than an eye-watering offer for the ace, who has now established himself as a regular for Brazil.
Meanwhile, Barcelona's coaching staff are thought to remain fully confident that Suárez - who has hit 155 goals in 209 games for the LaLiga giants - will not take long to rediscover his touch in front of goal