South Korea
South Korean player suspended for fake military records
Jang Hyun-soo provided fake credentials for the community service required to obtain his military service waiver.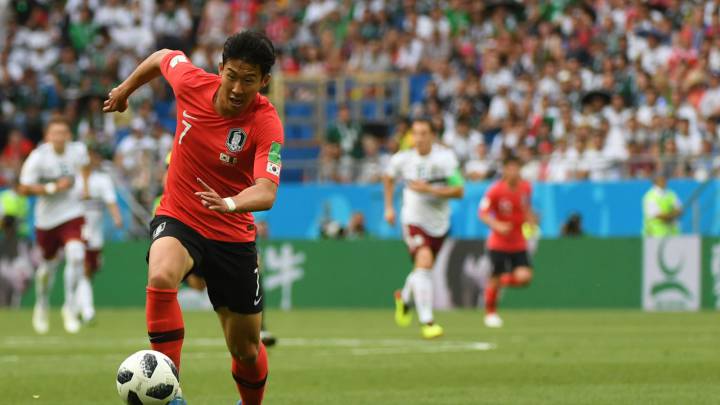 South Korean defender Jang Hyun-soo has withdrawn from playing the national team next month after admitting he gave false community service records required to obtain his military service waiver, the Korea Football Association (KFA) said on Sunday.
The majority of able-bodied South Koreans aged 18 to 28 owe 21 months of military service by law. Olympic medal winners and Asian Games gold medalists are granted a special exemption from this.
However, they are obliged basic military training of up to 60 days, as well as 544 hours of sports-related community service.
Another image from the first family's visit to the locker room. This is so sad. Jang Hyun-soo in tears in the locker room comforted by the First Lady who's almost assertively saying "It's okay. You did your best".

Everything from the locker room thing is so sad. pic.twitter.com/m0ygDAwsAv

— Tim Lee (@korfan12) 24 June 2018
Asian Games champion
Jang - who represented South Korea at the 2018 World Cup and 2016 Olympic Games - avoided military service after winning gold at the 2014 Asian Games, and in December last year, the 27-year-old submitted a document stating that he had completed nearly 200 hours of community service.
It was later discovered that there was heavy snow on a day the defender claimed to have carried out outdoor football sessions.
In a statement, the KFA that Jang would be excluded from two friendlies against Australia and Uzbekistan next month.
'I am very sorry for causing disappointment,' Jang was quoted as saying in the KFA statement.
'I deeply regret what I did,' he said, adding that he will 'faithfully' carry out his community service once the season is over.
Recently, South Korea hinted about the possibility of a reform to its military service exemption program, which several critics claim unfairly rewards athletes and artists for their one-time achievements.
Tottenham Hotspur's Son Heung-min was among dozens of South Koreans who avoided military service by bringing home a gold medal at this year's Asian Games in Jakarta.