Real Madrid caretaker Solari's to-do list: goalkeepers, Vinicius...
Although only in interim charge of Real Madrid in the wake of Julen Lopetegui's sacking, Santi Solari has plenty of big decisions to make.
Plump for one goalie... or keep the rotation policy going
However long his adventure in the Real Madrid dugout lasts, there are decisions for caretaker coach Santi Solari to take - starting with the goalkeeping situation. Neither Keylor Navas nor Thibaut Courtois are particularly enthused by the rotation policy adopted by Julen Lopetegui, and it's not like the team has benefitted from it: during the former head coach's 14 games in charge, Los Blancos conceded 20 times, and kept just four clean sheets...
Believe in Vinicius - and the other signings, too
One of the reasons why the Madrid hierarchy began to question the wisdom of Lopetegui's appointment was his handling of the club's summer signings, not least Vinicius - whose 45-million-euro fee tells you all you need to know about the expectations surrounding the 18-year-old at the Bernabéu. Lopetegui only gave the Brazilian 12 minutes of first-team action and, to top things off, made him travel to Barcelona only to leave him in the Camp Nou stands - when the club had fought tooth and nail to get a one-match ban ruling him out of the Clásico rescinded, too.
However, it has been a different story for Vinicius with Solari, who was at the helm of Castilla, Madrid's 'B' team, until Monday. In the Argentine, he has a coach with complete faith in his abilities who has helped him sparkle in the reserves: in five appearances for Castilla, the attacker has scored four goals and supplied one assist. Solari offered several nods to a player he affectionately referred to as "Vini" in his first press conference as caretaker boss yesterday.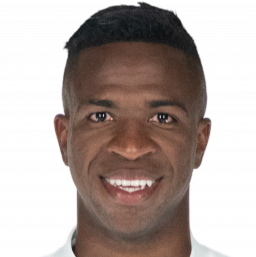 With the exception of Courtois - although not to the degree the club had expected - Lopetegui hasn't backed the other players brought in during the close season, either. Álvaro Odriozola has been relegated to last resort at right-back, behind Dani Carvajal, Nacho Fernández and even Lucas Vázquez, who is a winger by trade. Meanwhile, Mariano Díaz got 254 out of a possible 720 minutes under Lopetegui, but the striker, who suffered an injury in the Clásico, won't be available to Solari... unless his tenure ends up lasting longer than initially anticipated, of course.
Get the team back amongst the goals
Lopetegui's Madrid began the season scoring at a decent enough rate, as if in a hurry to ward off all the talk of Cristiano Ronaldo being missed. But, as the weeks passed, the goals dried up. Madrid currently need an average of 12.9 shots to score once. Between them, Gareth Bale, Karim Benzema and Marco Asensio, who make up what is in theory the European champions' first-choice front three, have mustered just 11 goals. Tonight's Copa del Rey clash against Melilla is a wonderful opportunity for a side who haven't found the net more than twice in the same game since the Champions League win over Roma on 19 September. The Copa offers Los Merengues a chance to change their fortunes in front of goal.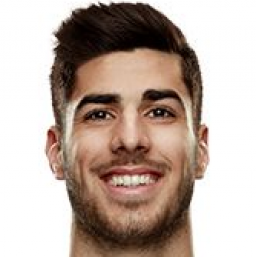 Get key men back firing on all cylinders
The number of key players who have been scratching around for form this term was a major factor in the failure of Lopetegui's tenure at Real Madrid. That has particularly been true of the defence, where Sergio Ramos and Raphael Varane have been woefully out of sorts, but is likewise the case of the midfield and, as those nearly 13 shots per goal illustrate, the forward line too. Even without reaching the levels of previous seasons, this squad should be well capable of seeing off the likes of CSKA Moscow, Alavés or Levante, for example. They haven't become bad players overnight; it's a case of clicking them back into gear.