Spain fans want Casillas selected ahead of Kepa, Pau, and De Gea
Following a string of questionable performances by La Roja's current number one, participants in an AS poll were keen to see the Porto keeper reinstated between the sticks.
Casillas as number one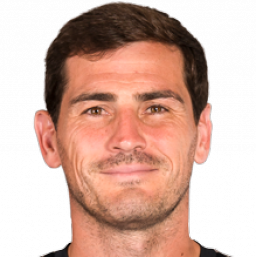 In a poll held on as.com on Friday, which received 100,072 votes, Spain fans provided further proof of De Gea's precarious position as La Roja's number one. A total of 50,373 (50.34%) readers voted to see Íker Casillas reinstated in the first eleven. Behind the Spain legend in the voting was Chelsea keeper Kepa Arrizabalaga, who received 39,657 votes (39.54%) after an impressive start in the Premier League, followed by Pau López, currently Spain's number 3 under Luis Enrique, with 5,141 votes (5.14%). In last place came De Gea, with 4,991 votes (4.99%). 
Changes ahead
Therefore, AS readers, like many Spain fans, do not believe the Manchester United keeper should be among the first three options in the national side. Moreover, Casillias told Spanish TV on Friday that he would happily return to the Spain set-up, which means Luis Enrique has a choice to make over whether he goes for the past of the future.