Sergio Ramos says drugs claim was attempt at blackmail
The Real Madrid captain spoke after his team's loss at Eibar, responding to the accusations about not following protocol and planning legal action.
Real Madrid's Sergio Ramos spoke in the mixed zone after being part of his team's humiliating defeat to Eibar in LaLiga. In it he announced that he will be taking legal action against the media sources (Mediapart and Der Spiegel) that reported he had failed to comply with anti-doping rules in two matches.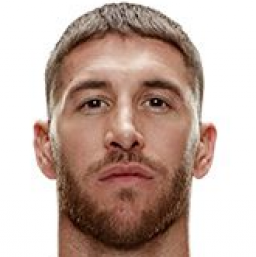 Ramos responds to accusations
Despite the huge news that surrounds a 3-0 defeat to a lowly rival, the big question on everyone's lips was regarding Los Blancos' captain's response to the accusations made on Friday. The two games in question were the 2017 Champions League final against Juventus and the Liga game 2018 against Malaga. His initial comment to the press was followed by a formal statement.
"It's a complicated issue. I will be speaking with my legal team about action against those who have made the accusations. Those who need to speak, UEFA, AMA and the club, have already spoken. I have done more than 250 anti-doping tests in my career and there haven't been any irregularities. Never."
"We already know what kind of publications they are," continued Ramos. "They threatened us a month and a half ago with the news. Maybe they wanted to blackmail us with money. We are not afraid of their lies because we have the truth on our side.
"But I will take measures, because they want to tarnish my image and my reputation."