Umtiti will fly out to Qatar today to begin his recovery process
The Barcelona defender will be accompanied by the club's first team doctor Xavier Yanguas, who will be filing regular reports on the player from the Aspetar Clinic.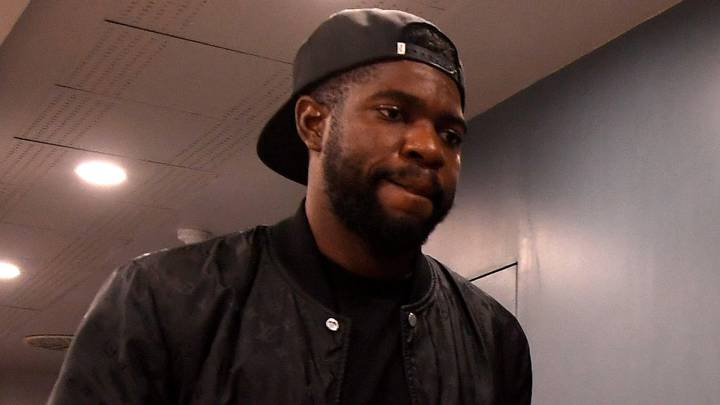 On Monday, Samuel Umtiti will begin a recovery programme which he and Barcelona hope will help him avoid a trip to the operating table. If the treatment fails, the centre-back will have little option but to accept undergoing keyhole surgery to remedy the problems he has been having with his left knee. If arthroscopy is the only answer, Umtiti will face four months on the sidelines - effectively ruling him out for the remainder of the season.
Umtiti will fly out to Qatar capital Doha today to put himself in the capable hands of leading consultant and Director of traumatology at the Aspetar Medical Centre, Philippe Laundreau. Joining the Barça defender will be first team doctor Xavier Yanguas, who will hand over all of the relevant medical reports on the player so that Dr. Laundreau and his team have all the information they need on Umtiti's knee.
Treatment to last until January
The treatment which Umtiti is die to undergo at the Aspetar clinic will last five weeks and so medical staff will have no idea whether his knee is responding until early in the New Year. He will have his own personal physiotherapist with him for the start of the recovery programme - both player and physio are confident that there will be no need for surgery but not everyone is as optimistic. While Ernesto Valderde refuses to throw in the towel, at least in public, other opinions about whether a conservative approach will work on Umtiti's knee are less than favourable. Tomorrow, when Umtiti starts his rehabilitation, Barça's technical department will meet to draw up a list of possible candidates to strengthen the defence if the club decides to bring in someone in next month's transfer window.