The 2018 Ballon d'Or ceremony as it unfolded in Paris
Luka Modric, Ada Hegerberg were voted the best players of 2018 in the men's and women's categories while Mbappé was the first winner of the Kopa Trophy.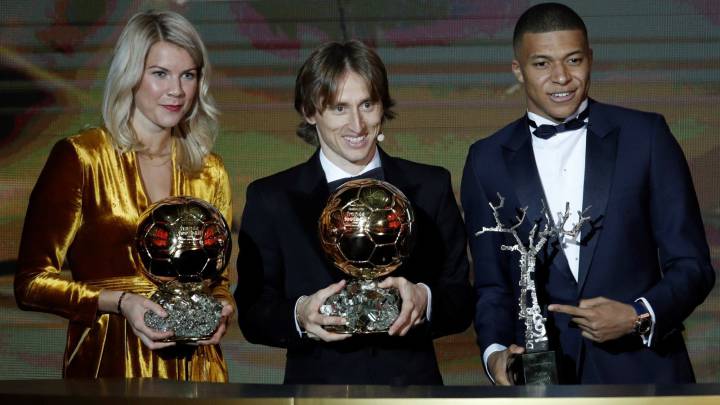 Ballon d'Or 2018 live online: updates
    And that is a lovely way to finish off the night. From us here at As HQ, let's hope for another year of marvellous football and Ballon d'Or candidates! Adios.
    Modric's Father in tears as he says well done to his son. That's just lovely. 
    "You are my genius," says Modric's father.
    "Last year, I finished 7th, this year I am inside the top 5. I think others players deserve it more," says Kylian Mbappé.
    Griezmann: "I am here out of respect for my teammates and the other candidates, I hope to be able to replace Luka soon."
    "I'm proud to be one of the finalists," Griezmann says. He says he had to come and shop respect for the award and the people who were nominated. Says he had a fine year and still won the Ballon d'Or.
    "No the change of position helped me in my development," he says. 
    Mbappe finishes fourth, Griezmann finishes 3rd, Ronaldo finishes 2nd and Modric, of course, the top dog.
    What a year he had. He won the Champions League and drove Croatia to a World Cup final. He really was so good in that competition. 
    "This has been a special year," he says. 
    "It's a great honour, it's a priviledge to life this award right here," he continues.
    He thanks everyone from teammates to management and everyone in between. 
    "I have a lot of emotions, it's really difficult to express in words. I just give my thanks. It's a dream that has become reality," he says. 
    And the winner is Luka Modric! As he emerges from the smoke-filled tunnel. 
    Running through the top four again. Some pearlers of goals in there. 
    And now, it is time. 
    And now, the most drawn out part of the night. We have more dancers. 
    And now! The final four. Ronaldo, Mbappe, Griezmann and Mbappe.
    Another performance now. Not the kind of music that is in Florentino and the lads' wheelhouse. 
    Your first ever winner of the women's Ballon d'Or award.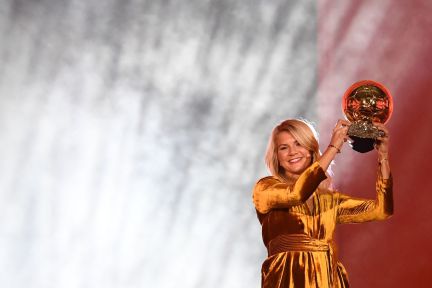 Fly Me To The Moon is the tune now as Solveig leads Ada Hegerberg on a merry dance around the stage. 
    "Please, believe in yourself," she says as a message to all young women around the world.
    Here she is with her sister, Andrine, on the night.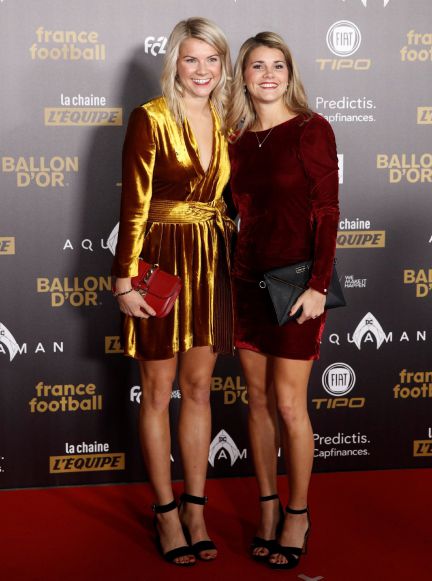 She won the Champions League with Lyon.
    And the winner of the women's Ballon d'Or, the first ever, is Ada Hegerberg. 
    Harder, Hegerberg, Sam Kerr, Marozsan, Marta are the players on the shortlist! 
    The women's Ballon d'Or. We have the candidates.
    Varane, Salah, Messi and Mbappé named now as #7, #6, #5 and #4 in the voting. And now we are into the top three.
    And now, Ginola is back.
    I do quite like that song though.
    He just kissed Deschamps.
    Martin Solveig now singing. Actually like this song. 
    "I want him to turn all his dreams into reality and we will help him do it," says Mbappé father. Ah that's nice.
    29: Isco, Lloris 28: Diego Godín 25: Jan Oblak, Mario Mandzukic, Alisson 22: Marcelo, Sadio Mane, Edinson Cavani 19: Roberto Firmino, Ivan Rakitic, Sergio Ramos 17: Gareth Bale, Karim Benzema 16: Sergio Aguero 15: Paul Pogba 14: Thibaut Courtois 13: Luis Suárez 12: Neymar 11: N'Golo Kante 10: Harry Kane 9: Kevin de Bruyne 8: Eden Hazard
    And he was really, really important to that win.
    He was the 4th youngest World Cup winner too. 
    Buffon with all of the lols: "I hope to win my first Ballon d'Or by the end of the night."
2nd most expensive player in the world at 19. He will win at least 2 Ballon d'Ors before he hangs them up. 
    Eden Hazard number 8. 
    De Bruyne wins number nine. They're fairly rushing through these. 
    Harry Kane wins number 10 on the Ballon d'Or list. 
    "He runs really fast but he controls the balls really fast too. He's a phenomenon," says his French manager Didier Deschamps about Mbappé. He's not wrong.
    A reminder that this was the first ever Kopa award. 
    Who's got two thumbs and just won the Kopa Award for best young footballer in the world. This guy!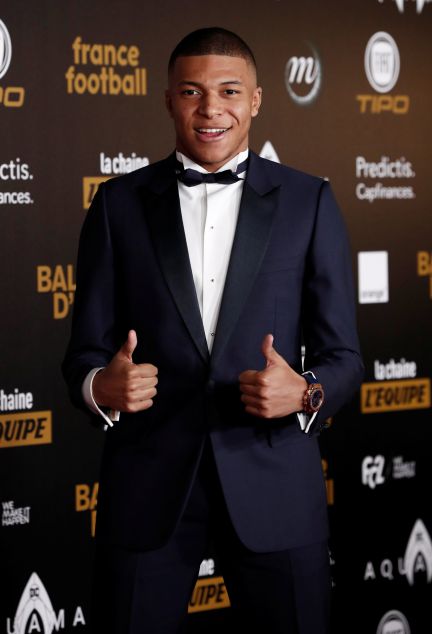 Martin Solveig chatting to Mbappe now. They're really trying to change up the formet. And now Mbappe is dancing. 
    Mbappe without anything really groundbreakin during his speech. He thanks his teammates and says he has motivation to win the Ballon d'Or in the coming year. "I have to work a lot, and after, I can't forget to help my teammates," he says.
    And the winner of the Kopa award is Kylian Mbappé. Was there ever going to be anyone else? He beats out competition from some outstanding talent including Trent Alexander-Arnold and Rodrygo Goes.
    Very fancy location.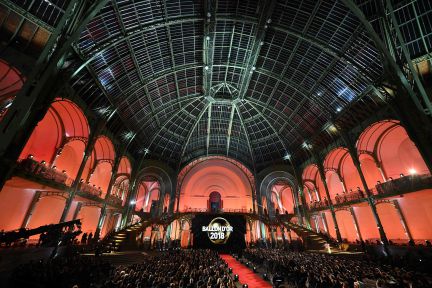 We are running through the top 10. They are showing goals from the candidates and they just showed a dreadful mishit half volley from Hazard.
    They're in the crowd and asking fan who should win. First lad says it's Ronaldo. The next lad didn't get a chance to answer cause he was mobbed by the rest of the fans. 
    Griezmann just loving life. He is smiling away.
    Martin Solveig is at the ceremony too to DJ.
    Martens, the Barcelona player could win the women's top prize but Lyon have seven candidates and Marta is seen as the favourite. 
    David Ginola is on the stage. He will be presenting the ceremony tonight. 
    The last time a non-LaLiga player won it, it was 2008 when Ronaldo won it with United.
    His legs are flailing as though independent from his body. 
    The last time the Messi and Ronaldo duopoly was breached was in 2010 when Iniesta finished second and Modric finished 3rd. 
    Florentino Perez looking quite happy this evening. He just sold the Ballon d'Or winner and has the current winner (provided Modric does indeed win it).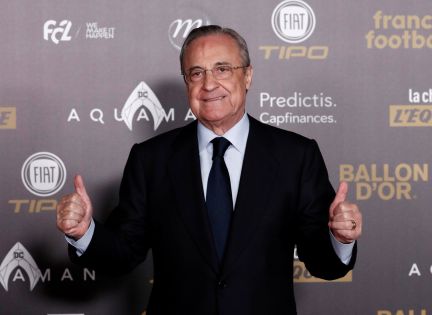 Modric and the family arrive and they march up the red carpet. It really is a very nice setting for the night in The Grand Palais, Paris
    Deschamps arrives on the scene.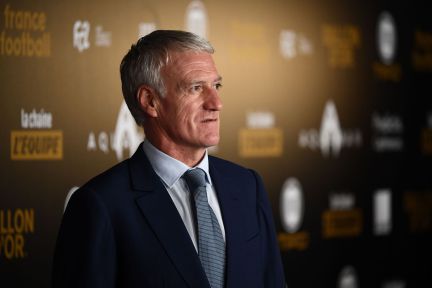 29: Isco, Lloris 28: Diego Godín 25: Jan Oblak, Mario Mandzukic, Alisson 22: Marcelo, Sadio Mane, Edinson Cavani 19: Roberto Firmino, Ivan Rakitic, Sergio Ramos 17: Gareth Bale, Karim Benzema 16: Sergio Aguero 15: Paul Pogba 14: Thibaut Courtois 13: Luis Suárez 12: Neymar 11: N'Golo Kante
    It seems they are holding off until 21:00 to start counting down the top 10. 
    Regardless of what happens tonight, there will be no tie. We need to have a winner.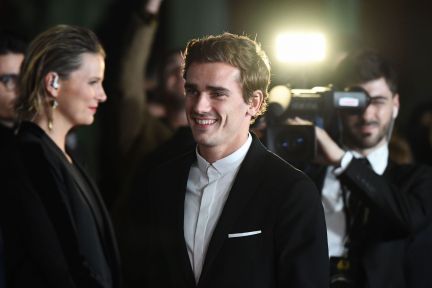 Modric says "The dream can become a reality" as is becomes increasingly likely that he will be the winner. 
    The Modric Clan arrive.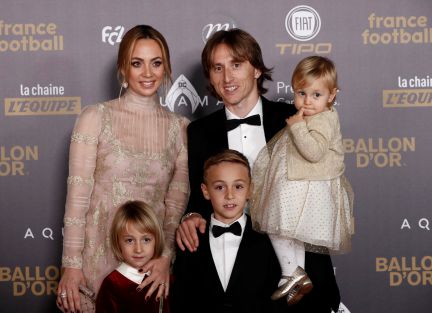 Here is a full list of the women's and men's candidates.
    Wendie Renard arrives at the ceremony. She is nominated for the women's Ballon d'Or award.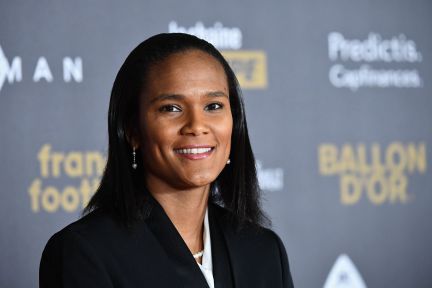 Here is the tweet sent out when Griezmann lost out on The Best award. Wonder if they'll be as upset to tweet tonight. 
    Former France manager, Raymond Domenech, arrives at the ceremony.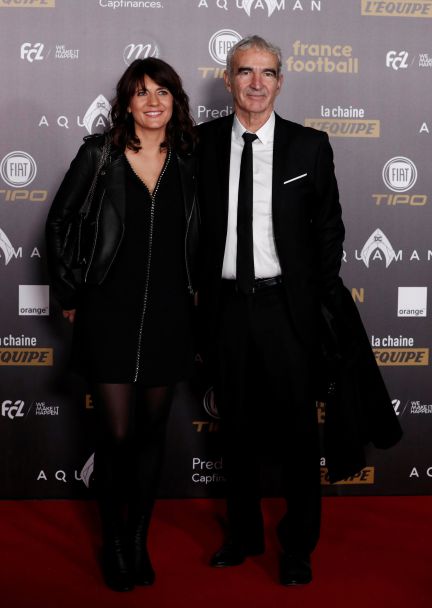 We are into the top 10 now and we have loads of photos of the lads coming through. Griezmann and his entourage are here.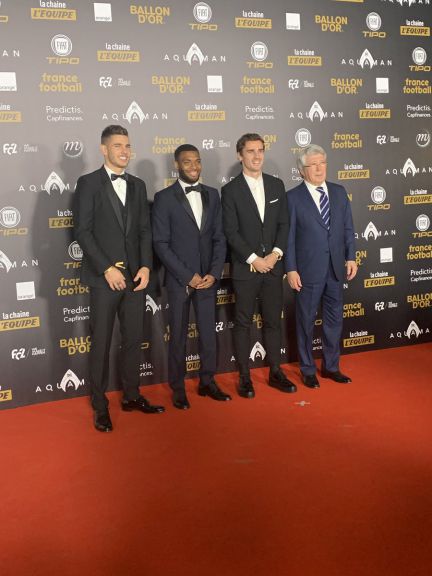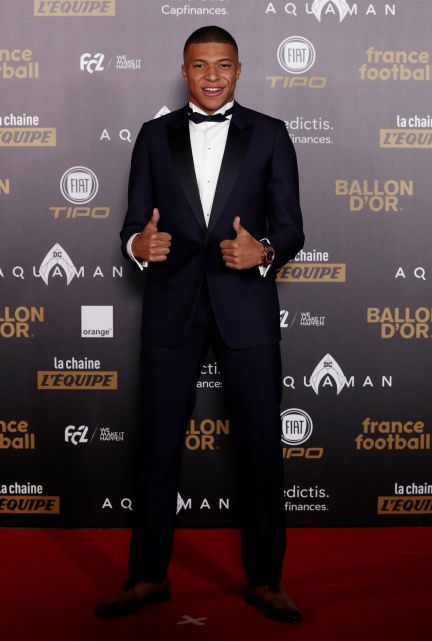 Mbappe arrives in a very smart suit. Was expecting a more loud suit but the classic black is never a bad choice. 
    Not a single player from Germany on the list. LaLiga have 14 players, the Premier League have 11, Ligue 1 with 3 and Serie A have 2.
    He is still the nicest man in world football though. Read this about accepting a dinner invite to a fans house where they ate dinner and played FIFA.
    N'Golo Kante's rise to the top of world football has been incredible. He won the title with Leicester, of course, and then moved to Chelsea where he won the Player of the Year award while helping them to the Premier League title. He was important in the summer too as France won the World Cup and is adapting to a new role under Maurizio Sarri. 
    Neymar comes in 12th. N'Golo Kante comes in number 11. 
    Thibaut Courtois finished in 14th position. 
    Pogba finishes 15th in Ballon d'Or voting. Many thought he would be up around the top at this stage of his career. He is currently mired in a fairly bad relationship struggle at United with Mourinho, who is reportedly still very frustrated with him. Will we ever see the very best of Paul Pogba?
    So, the 176 journalists voted with one vote for each country. In Spain, Ad editor Alfredo Relaño made the pick.
    29: Isco, Lloris 28: Diego Godín 25: Jan Oblak, Mario Mandzukic, Alisson 22: Marcelo, Sadio Mane, Edinson Cavani 19: Roberto Firmino, Ivan Rakitic, Sergio Ramos 17: Gareth Bale, Karim Benzema 16: Sergio Aguero 15: Paul Pogba 
    Here is the list as we know it.
    Hugo Lloris shared the 29th spot with Isco.
    Real Madrid have had 12 Ballon d'Or winners in the past. Here they are in all of their current and past glory: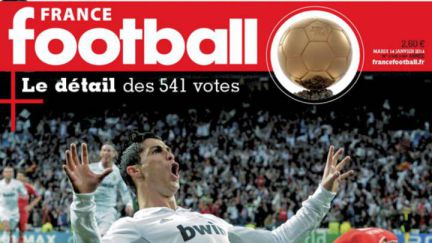 Mbappe and Messi to end up being fourth and fifth respectively.
    Isco and Lloris made the list, which is something I guess but they got zero points.
    Here is a supposed list of votes for the award. Modric the runaway winner.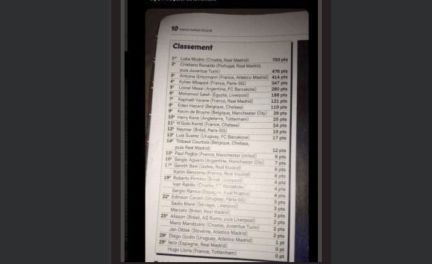 Apparently, Cristiano who tends to feel quite sore when he loses, won't be there though. He doesn't like silver things, it seems.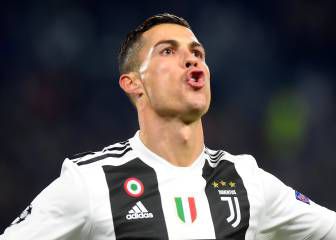 The man who we think is going to win, Luka Modric in case you were in the dark, will travel to Paris with a Real Madrid contingent including Sergio Ramos and Florentino Perez.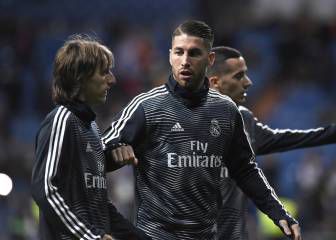 Hello and welcome to our coverage of the Ballon d'Or in France! We have a fair idea as to who it is but we will bring you all the news, comments and build-up from red carpet to the handing over of that big golden ball! Stay tuned.
Ballon d'Or 2018 live online: preview
Antoine Griezmann made his case. But so did Luka Modric and it looks like he will be named the best player in the world on Monday night in London although it is yet to be confirmed. He travels with an entourage from Real Madrid including the club president and captain in a sign of solidarity.
He has competition from the likes of Ronaldo, Griezmann and also Kylian Mbappe, who won't win this year but has another decade of battling for the award.
Ronaldo won't travel for the award after a massive strop when he didn't win The Best award. Jorge Mendes left midway through that ceremony and they are completely avoiding the event tonight in London to save us from more histrionics.
France won the World Cup and Varane, along with Mbappe, have been campaigning for a French winner but it looks like they will be disappointed on Monday night when the red carpet is being rolled up.