Rummenigge thinking of leaving Bayern; Kahn would take over
The Bayern CEO will be out of contract next year and both and Uli Hoeness have given their blessing for ex-goalkeeper Oliver Kahn to take the reins.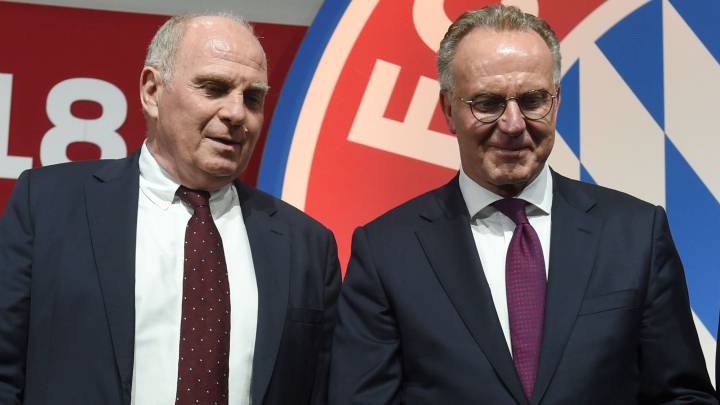 Bayern Munich CEO Karl-Heinz Rummenigge is keeping tight-lipped about his future plans but insists that before deciding whether he will remain at the club beyond 2019, he needs to consult his close circle of work colleagues, family and friends.
Quality time with the family
"I'm aware that the board are in favour of extending my contract for another two years but first, I need to discuss the matter with my wife. I have promised her that at some point, I will have more time to dedicate to our family. I have five children and three grandchildren", Rummenigge explained.
Kahn in the frame
The 63-year-old is under contract until nextt year although Bayern's directors have stated on several occasions that their intention is to offer a two-year extension. Independently of whether Rummenigge opts to stay on until 2021, over the past few days in Germany, speculation has grown about the chances of former goalkeeper Oliver Kahn returning to Bayern to occupy the chairman's office.

"I think Oliver's a very interesting person. He's got everything we are looking for - he was a great player and he's also studied Economics. But first of all he's got to put himself forward", Rummenigge said today on an institutional visit to meet club supporters. Just a few days earlier, Bayern Múnich president, Uli Hoeness admitted that Kahn could be the man to take over from Rummenigge. "Oliver Kahn's is someone we can take into consideration when Karl-Heinz's contract is up", Hoeness told the media in Friday's Annual Shareholders' Meeting.