Real Madrid-Kashima: Hiroki Abe is the Antlers' secret weapon
The J-League side had considered not taking the 19-year-old forward to the Club World Cup for fear that European clubs would have the chance to scout him.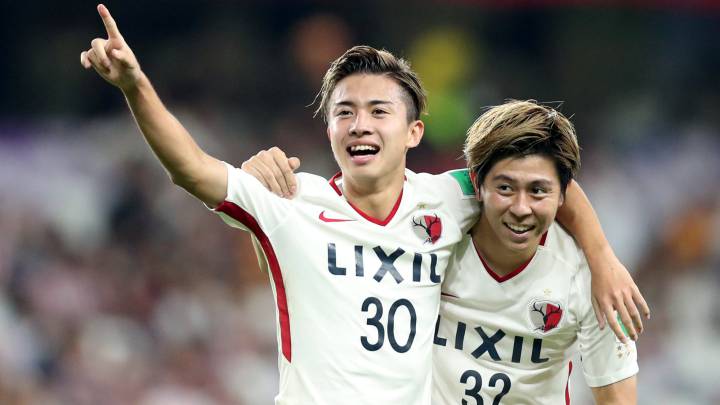 Kashima Antlers coach Go Oiwa sprung something of a surprise at half time in his side's game against Chivas at the Club World Cup. A goal down against the CONCACAF Champions League winners at half time, Oiwa elected to remove experienced forward Leandro and throw on 19-year-old Hiroki Abe, the star of Kashima's academy.
It was a bold move from Oiwa but it paid off, Abe hammering in the third as Kashima sealed a 3-2 victory to set up a semi-final meeting with Real Madrid on Wednesday. It was also precisely what Kashima had been hoping to avoid: the J-League side had originally intended to leave their uncovered pearl at home so that he would not come to the attention of European clubs and the wider world on the Club World Cup stage.
Now, Oiwa may have little choice but to unleash Abe against Madrid. His dynamism, ability to run at defenders and a fierce shot could seriously unsettle a Real back four that have not been playing well this season and will have had little time to study the 19-year-old in detail.
Abe a threat to Madrid, but at what cost to Kashima?
Abe is only in the UAE by accident: Injuries to forward Yuma Suzuki and midfielder Kento left Kashima a little light and Leonardo has just returned from a six-month injury layoff, hence the 45-minute cameo against Chivas.
A product of the Hi Schools academy network that Kashima uses to recruit players from Osaka, Kyoto and Tokyo, Abe is two-footed and has a missile in his right boot. He is also extremely fast and likes to take defenders on. This season he has cemented his place in Oiwa's first team, playing 38 games and scoring five times. An international with Japan's under-19 and under-20 set-ups, a full cap is on the horizon and Kashima want to ensure that they benefit from Abe's precocious talent for some time. It remains to be seen if Oiwa risks exposing his precocious talent to the world against Madrid but if he does, he will be one to watch on Wednesday.