PREMIER LEAGUE
City-Liverpool showdown rings in new year for Premier League
Liverpool visit Man City in a battle of Premier League frontrunners. The unbeaten Reds lead the defending champions by seven points and can take a major step towards their first league title in 29 year.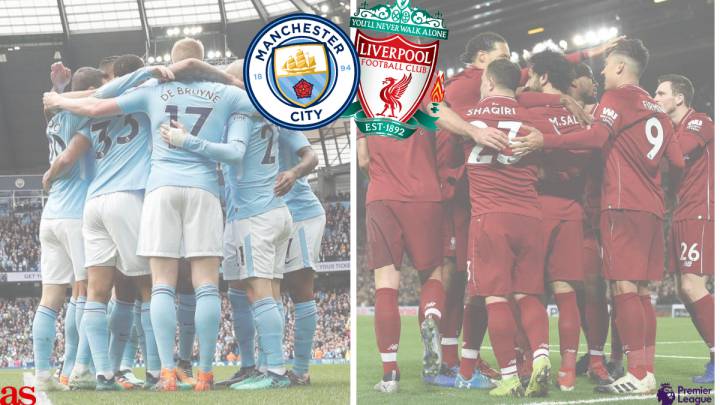 A titanic top-of-the-table clash helps ring in the new year for the Premier League.
Champions Manchester City welcome the side looking to take their crown when league leaders Liverpool visit the Etihad Stadium on Thursday.
The unbeaten Reds are seven points clear of City, who sat top for most of the season before a recent slide knocked them off their perch.
A win would make the Reds huge favourites for their first league title in 29 years and City are ready to pull out all the stops.
"We want to win," City captain Vincent Kompany told Sky Sports. "It is one of those key games you live for.
"Every living soul that comes into the stadium on Thursday has to be ready to fight and give it to them, and we should be able to pull everything out of the locker for that game."
Both sides warmed up with victories at the weekend, with Liverpool thrashing Arsenal 5-1 to open a nine-point lead.
City back in second
City then cut into that with a 3-1 win at Southampton that ended a two-match losing run.
Though his team looks to have a comfortable advantage, Liverpool manager Juergen Klopp isn't paying attention to the numbers.
"When we went to City last year, do you think I had the table in the dressing room and said, 'We are fourth, they are first?'" he asked after the Arsenal game.
"It's just not important, we wanted to win the game. We go to City not with whatever-point distance, we only go there to try to play the best football game we can play – 100 per cent."
City boss Pep Guardiola could be without one of his stars in midfielder Kevin De Bruyne.
The Belgian recently returned after missing most of the season with two different knee injuries but sat out the Southampton game with an undisclosed problem.
"Not a big issue – something muscular - but it's normal after three or four months injured," Guardiola said.
"I cannot answer if he will be available for Thursday. We will see."