Ajax strengthened ahead of Real Madrid in the Champions League
Captain Joël Veltman tore his cruciate ligament back in April 2018 but is now back with the squad, along with some further timely reinforcements.
Ajax may have been one of the teams to have conceded the fewest goals in this season's Champions League group stage (just five goals in six games), but they are aware that their defense is an area most in need of strengthening. With the business end of the season, and a meeting with Real Madrid fast approaching, a captain's return and a new signing has been the positive news at the start of January.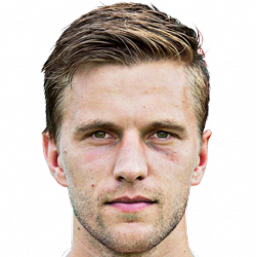 Captain Veltman back for Ajax
With a winter's break for their domestic league in Holland - between 23 December and 18 January - Ajax have taken to the warmer climes of the United States to play in the Florida Cup. This off-season tournament also includes Flamengo, Sao Paulo and Eintracht Frankfurt.
The trip has been boosted with the news that team captain Joël Veltman has returned to work with the rest of the travelling squad following his injury. Ever since April 19 when the defender tore his cruciate ligament, he has been working himself back to fitness away from the team and with other injured players such as Sinkgraven, who has also now recovered.
Veltman, who became captain after the departure of Klaassen, signed for Ajax when he was only 9 years old and is one of the most adored players by the fans (along with Schöne he is the only remaining member of the four-consecutive-league-winning team of Frank de Boer). Although in recent seasons he has played on the right (in part due to the emergence of De Ligt), he is a centre-half by training and best represents the Ajax philosophy. His return is like a new signing, both on an emotional, as well as sporting level.
Magallán in defense; Traoré and Casierra in attack
In addition to Veltman, Ajax has strengthened further in defense. Magallán has come in from Boca Juniors after initially signing in the summer. He is unlikely to immediately take over from the usually-dependable pair of Blind and De Ligt, it is a positive reinforcement for an Ajax side that will be missing the suspended Wöber for the first leg against Los Blancos.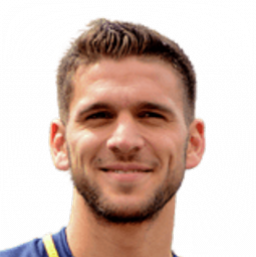 Young striker Traoré, 17, has joined the Amsterdam club, and more positive news is that Mateo Casierra returns from a loan spell to be added to the squad. Another exciting player who is hoping to return to full fitness before facing the holding European champions is Hassane Bandé, for whom they paid more than 8 million and who is being tracked by the likes of Sevilla, Villarreal and Valencia.
Ajax are preparing to push as hard as they can both at home and abroad in 2019.