James Rodríguez left out for Bayern Munich fuelling exit talk
As pointed out by the Kicker magazine, Niko Kovac has given the Colombian midfielder a free day, which adds to the rumours about a possible departure.
James Rodríguez was excused from Bayern Munich's training session on Tuesday morning. This is because the player, after two days rest, was given an extra day by his coach, Niko Kovac, and with no explanation given, more fuel is added to the rumour fire that is building.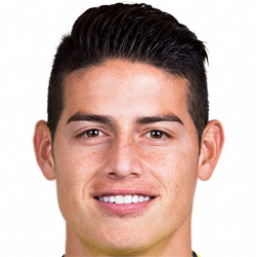 James linked with Spurs move
The player's absence from the preparations was announced on the club's offical website. And this was something that was picked up by German magazine Kicker, who are convinced that the player has no physical problems that would prevent him from taking part. Fans of other clubs were also quick to react to the news on the club's Twitter account.
And this news was on the back of recent reports linking the player that is in his final few months of his loan deal from Real Madrid, as a makeweight in the deal to bring Christian Eriksen to the Bernabéu from Tottenham Hotspur. Of course, that would only be possible if the Bundesliga giants choose not to trigger the clause to keep him in Bavaria for the fee of 42 million euros.
Several signs have suggested that James is not key to Kovac's plans. The Colombian has only played 12 games this season - nine in the Bundesliga and three in the Champions League - scoring three. This contrasts significantly from his first season with the club when he had played 19 games by this point, and was proving to be a useful addition to the team under both Ancelotti and Heynckess. How his career turns next, we await with interest...