Fire kills ten in Vincius Jr's old club Flamengo sports complex
According to reports coming out of Brazil, the blaze at the football club's section for youth teams has resulted in deaths and injuries.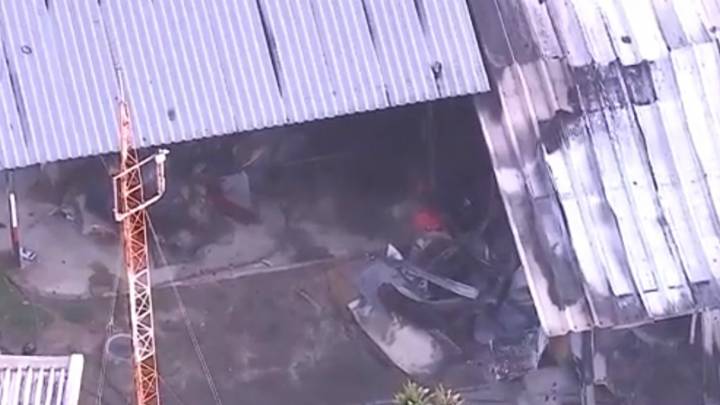 There has been a major fire at Flamengo FC sports complex in Vargem Grande on Friday morning, one that has reportedly killed ten people.
Flamengo youth players and employees likely asleep
The centre is located in the west of Rio de Janeiro, and according to the city's fire department ten lives have been lost. The call for help occurred at 05:17 and the report also states that there are three other people in serious condition. It took around two hours for the fire to be brought under control.
According to TV Globo, the exact location of the fire was in an old part of Nido del Urubu, which was used for lower categories of Flamengo Football Club. The Fire department stated through local radio that there were boys between the ages of 14 to 17 in the accomodation.
"It's very probable that they were sleeping at the time of the incident, and many were unable to escape the building," stated a firefighter.
Globo have since followed up the story by giving more information on the dead. Of the ten, four are Flamengo youth team players, two are young boys on trial, and four are club employees. The fire department have said that they cannot yet discount the possibillty that they will find more bodies.
The three injured during the fire are players from the club's youth teams. The one in the most serious condition is Jonathan Cruz Ventura, 15, who was admitted to the ICU of the Lorenço Jorge Hospital. Cauan Emanuel Gomes Nunes, 14, and Francisco Diogo Bento Alves, 15, were also admitted but their conditions are not critical, say the reports
Vinicius responds to tragedy
It would appear that upon hearing the news, Real Madrid star Vinicius Jr - who joined from the Braziian club, tweeted: "What sad news! Let's pray for everyone! Be strong, be strong, be strong."
This story will be updated as more information is released.
Tributes from other clubs were quick to come in...