Real Madrid: Marcelo asked to leave Bernabéu "if not wanted"
According to Spanish radio station Cope, the Brazil left back met with Madrid executive José Ángel Sánchez on Monday to state his case.
Real Madrid left back Marcelo is going through his lowest ebb since his arrival at the Bernabéu in January 2007. The 30-year-old has been under the spotlight this season after a string of poor performances and has been singled out by sections of the Madrid fan base while losing his starting place to Sergio Reguilón.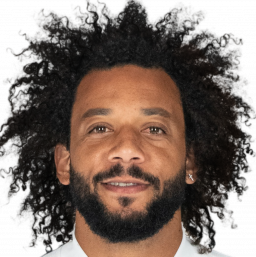 Such is Marcelo's discontent that her asked for a meeting with Madrid director general José Ángel Sánchez on Monday, which Spanish radio station Cope reported lasted an hour. According to Copa, Marcelo told Sánchez that he is unhappy with the level of criticism he has been receiving and informed the Bernabéu executive that he would consider his future at the end of the season.
Marcelo: "If Real Madrid don't want me, I'll leave"
The Brazilian is under contract at Madrid until 2022 but stated during an interview with Esporte Interativo a few days ago: "If I am on the list of players [Madrid] want to sell, then they can pay me up and it's all sorted. If the day ever comes when Real Madrid do not want me, then I'll go."
Marcelo also responded directly to criticism on social media after Real Madrid's 2-1 defeat against Girona last weekend. An online observer suggested that he should not have been in the starting line-up, to which the left back replied. "It's all my fault!!! We keep going."
Now, it seems that the Brazilian is considering his future at the Bernabéu, with speculation mounting that he could seek a move to Juventus to be reunited with his old friend Cristiano Ronaldo if his status at Real Madrid takes any more hits between now and June.