Real Madrid: Ramos could miss Copa final after failed appeal
The RFEF has rejected Real Madrid's appeal against the yellow the defender picked up in Camp Nou, which leaves him one short of a ban if Real go through.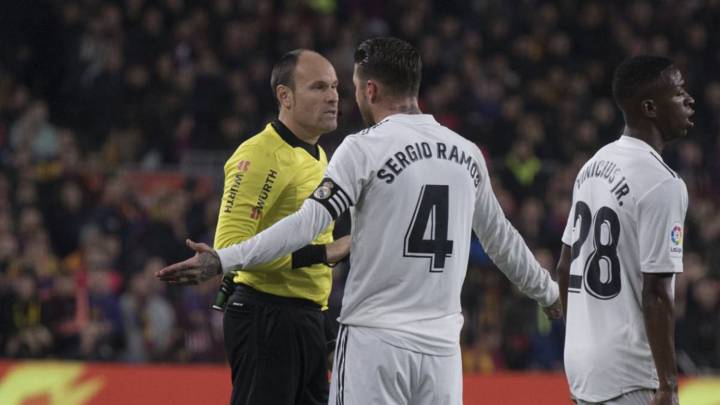 The Spanish Football Federation's Appeals Committee has rejected Real Madrid's appeal against the yellow card Sergio Ramos picked up in the first leg of the Copa del Rey semi-final against Barcelona, which leaves the Madrid captain walking a disciplinary tightrope in the return leg on 27 February: if Ramos is booked in that game and Madrid go through to the final, he will be forced to watch from the stands.
Whether that will alter Santiago Solari's selection policy for the return leg against Barcelona, with the tie poised at 1-1 following the first game at Camp Nou, remains to be seen but Real pulled out all the stops in their attempt to have the card rescinded, providing video evidence that the club said proved that Ramos had not fouled Nelson Semedo to prevent a break in the ninth minute.
Ramos' Copa appeal can go to TAD
However, the referee's match report disagreed and the Appeals Committee upheld the original decision after "meticulously" studying footage of the incident.
Real Madrid have the option of taking their appeal to the Spanish Sports Administrative Court (TAD) within the next 15 days to review the decision of the lower authority.