REAL MADRID
Marcelo starts 'Cristiano formula' to get a transfer out of Real Madrid
The Brazilian knows how Ronaldo went about getting a move out of Real Madrid and plans to do the same with the first step being a meeting to Jose Angel Sanchez.
Marcelo has told Real Madrid that he is not happy with the criticism he is receiving and informed the club of his intention to leave should his situation not improve and the bad press surrounding his performances continue. In other words, the Brazilian has set the Cristiano Ronaldo formula in motion to leave Real Madrid.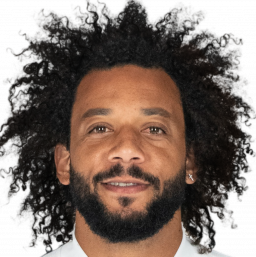 This consists of explaining to Jose Angel Sanchez, the director of the club, that he is unhappy and asking to facilitate a departure as a 'prize' for his excellent career to date in Madrid. They lowered his clause from €1 billion to €100 million so he could join Juventus but it remains to be seen if they will allow Marcelo leave the same way.
The two players share a strong relationship and they remain in contact. In the last few weeks, Marcelo has told Cristiano of the situation that he is currently living through at the club the pair shared for nine seasons with much of that time spent on the same wing as they harassed opposing defenders together. 
The Brazilian knows exactly how Ronaldo went about his move and the meeting with Angel Sanchez seems to have had the same objective: get a transfer.
That first move has been made and if Reguilon continues his fine form with Marcelo not improving, they won't have an issue selling the player at the end of the season. For the last number of months, they have been following Junior Firpo of Real Betis and he could be a replacement.
However, it seems unlikely that Florentino Perez will sell for any price given Marcelo's status as the best left-back in the world in the last few seasons.