Marcelo dealt fresh blow as Tite omits him from the Brazil squad
The Real Madrid left-back has been excluded from the Brazil squad list for the games against Panama and Czech Republic. His market value has dropped to 35M euros.
For Marcelo, February has been one of the most difficult months of his career. The left-back has lost his regular place in the Real Madrid first team and has watched from the subs' bench how Sergio Reguilón has staked a claim in the back four. To make matters even worse, Brazil coach Tite has left him out of the latest squad list for the forthcoming games against Panama and Czech Republic - his club team Vinicius however, has been included. And if that wasn't enough, Transfermartk  report that his market value has dropped considerably in recent weeks.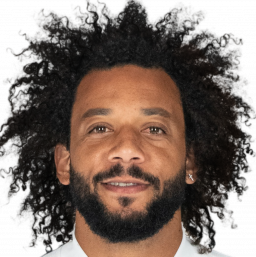 Marcelo's future has been up in the air for some time - he could leave Madrid this summer and one possible destination could be Juventus where he would be runited with Cristiano Ronaldo. In December, he was valued at 70 million euros but since losing his place in the side, he is now believed to be worth half of that figure while Reguilón's market value, according to Transfermarkt,has shot from 7.5 million to 15 million euros. This season, Marcelo has played 24 of a possible 42 games for Real Madrid - just 57% and it's now looking like his days are numbered with Brazil too.