Pavard: "I've sent Lucas a few messages; I hope he comes to Bayern..."
Stuttgart's French full-back, who has already signed for Bayern for next season, admitted that he has tried to convince his friend at Atlético de Madrid to join him.
Bayern Munich have been using all of their available resources to try and tempt Lucas Hernández to join them ahead of next season - including the influence of their future players, such as Benjamin Pavard. The French full-back has yet to pull on the red and white shirt of the club who will become his new employers this summer, but he hopes that Lucas - his team mate and friend in the France national team, will join him in Munich.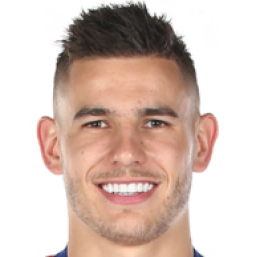 "I hope he comes (to Bayern) because he is a very, very good friend of mine and a player who has a lot of potential", Pavard told Téléfoot, "He has shown what he is capable of at the World Cup and also with Atlético. I've sent him a few messages, I hope he decides to come to Munich, it would be great for him and for the club".