Courtois' poor form generating doubts at Real Madrid
The club isn't happy with the disappointing level the Belgian keeper has shown since his arrival. They are also concerned about his inability to accept criticism.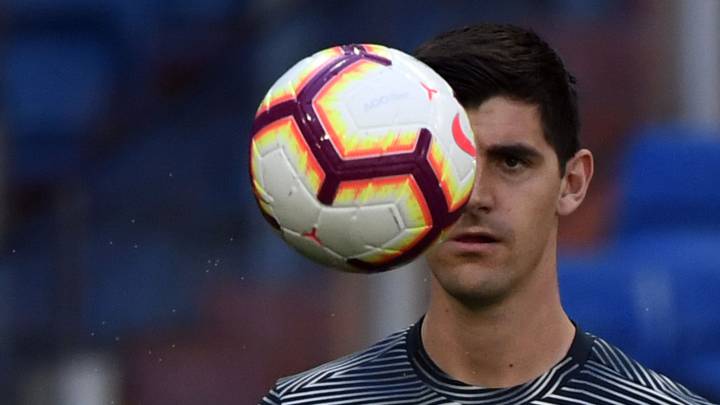 Thibaut Courtois is currently going through one of the lowest moments of his professional career. With Zidane back at Real Madrid, he's seen how Keylor Navas reclaimed the goalkeeping position with his first opportunity, and last night whilst on international duty with Belgium, he committed a blunder than made the front pages of the sports press.
High expectations not met
While no goalkeeper is immune from the occasional mistake, at Real Madrid, there is growing concern for Courtois and how he has been performing. Much more was expected from the Belgian since he arrived at the Bernabéu, with the reputation for being the best keeper at last year's World Cup finals.
Furthermore, the club is very worried that the keeper doesn't seem to be able to evaluate his own performances objectively and appears disinterested in self-criticism. They feel Courtois' real level is the one he showed at the World Cup - a long way from the level he has been showing at Madrid. They believe that the only way he can recover that high performance level is by hard work on the training pitch and not by blaming external factors, as he has done recently in the media. And it's not a one-off incident as his father recently made some undesirable comments to the press.
Courtois' numbers say it all
Madrid's technical department are sure that Courtois' situation can be resolved and hope he will respond to being benched by Zidane in his first game in charge. Until now, he has felt that the goalkeeping position is his alone - that was especially the case under Solari. Zidane has made it clear that he needs to improve if he is to be handed more chances.
The goalkeeper's numbers are revealing to say the least - he's conceded 42 goals in 32 games (an average of 1.3 per game); in LaLiga, he has played 24 games and let in 30 goals. Those are the worst figures of his entire career - not in Genk, Chelsea or Atlético has he posted such poor numbers...