Zidane wants Ndombélé
Real Madrid are keen on the 22-year-old Lyon defensive midfielder to cover the likely departure of Llorente or Casemiro.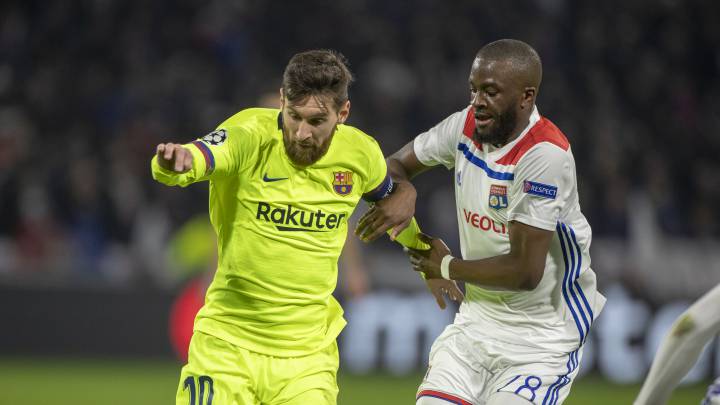 Zinedine Zidane is following his own route map and on the shopping list he's given the club for his project, which will really start at the beginning of the 2019/2020 season, is a player he's extremely keen on to play in the defensive midfield role. That player is Tanguy Ndombélé. A French midfielder, of Congolese origin, who is a guaranteed starter with Lyon and who made his debut with the French national team on 11 October last year, taking the place of Paul Pogba, another player on Zizou's agenda.
28

Zidane keen on Ndombélé
Ndombélé is a very physical player, and at just 22 (born 28/12/1996) his football is in continuous evolution. He's great at winning the ball back, secure in the defensive line and solid at keeping the ball. He shone against Barcelona in the Champions League, particularly in the first leg in Lyon (0-0).
Ndombélé to cover for Casemiro or Llorente
Ndombélé, who stands 1.81 metres tall, would play a similar role to the one Makele performed in his day, in the Real Madrid Galáctico side. When Florentino decided not to renew his deal and moved him on to Chelsea the team fell to pieces. Zidane is one of those who suffered that departure. With Ndombélé, Real Madrid would have an important asset in the backbone of the side, where Casemiro and Marcos Llorente have somewhat uncertain futures under Zidane. One of them will no doubt leave this summer, which will force the club to make a move for one of Lyon's star men, hoping to prove more successful than many of the players who have been signed for this position in the past.
Solid season with Lyon
Ndombélé has been a consistent performer with Lyon this season (fourth in the squad in terms of minutes played), and has scored two and set up seven goals. Despite his physical presence he's only picked up two yellow cards. The midfielder arrived two years ago at Lyon from Amiens, where he'd played 39 games. At Lyon he's played 54 games in the last two seasons. Spanish fans will remember him for the goal he scored on 15 February 2018 against Villarreal in the Europa League.
At 22 he's a player who's also being closely followed by PSG and Manchester City. But Zidane really wants him, and the French connection will ensure Ndombélé sees Real Madrid as a very viable option. What's more the relationship between the clubs is excellent after the 23 million euro deal for Mariano last summer. And by the way, Lyon are interested in bringing the striker back, meaning he could be included in the deal to bring Ndombélé to the Bernabéu.