Confirmed: Luca Zidane starts for Real Madrid against Huesca
This will be the goalkeeper's second match for the first team having played in the 2-2 draw against Villarreal last season.
Luca Zidane will start in goals for Real Madrid for the match against Huesca at the Bernabéu, in line with the information that had been coming out of the Real Madrid dressing room ahead of the match.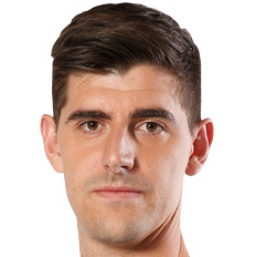 With Courtois injured and Real Madrid with no real possibility of winning the title, the French coach is keen to give chances to all the keepers. For his first game in charge after taking over from Solari Zidane, against all expectations, handed Keylor Navas the starting role between the posts, against Celta. In his second, against Huesca, he's given his own flesh and blood the chance.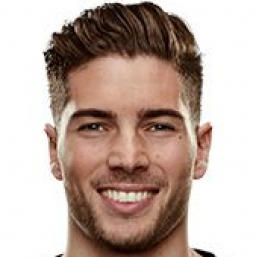 Courtois injured - chance for Luca Zidane
The absence of Courtois has opened the door for the French keeper, who has represented his country in the junior categories. The Belgian player came back from international duty with tendinitis in his thigh, and was unable to train. Keylor meanwhile came back from duty with Costa Rica, having played in Guatemala and against Jamaica in his homeland. The only Real Madrid goalie therefore who has been training with Zinedine Zidane was Luca.
Zizou appeared to half admit he was going to play his son against Huesca in his press conference yesterday, saying "He's the third keeper and tomorrow you'll see how... well, I was going to to say it but I'm not going to (laughter)". Luca played in the Estadio de la Cerámica against Villarreal for the Real Madrid first team last season in the 2-2 draw, where he did little and appeared understandably nervous.
Things looking up for Luca Zidane
Luca Zidane started this season as Real Madrid's fourth choice keeper, playing for Real Madrid Castilla and watching as the club signed Ukrainian goalie Lunin. But Casilla's departure in January and the return of his father has changed Luca's situation. There are 10 games to go this season and the goalkeeper's spot at Real Madrid appears to be up for grabs.