Pogba and Hazard top Real Madrid's priority signings
Zinedine Zidane had made PSG's Kylian Mbappé his primary objective, however, with this move seen as impossible this summer, focus is on the Premier League duo.
When Real Madrid began their plans for squad reconstruction upon the arrival of Zinedine Zidane for his second phase, one name stood out above the rest as a clear target: Kylian Mbappé. But current circumstances are working against this becoming a reality, at least in the short term, so full attention has been turned to the capture of Eden Hazard and Paul Pogba.
Mbappé complicated
The young Paris Saint-Germain forward is the greatest asset of the French champions as they look to build a side that can compete with Europe's best on a consistent basis. Their reluctance to sell, regardless of the vast sums that may be thrown their way, and with no release clause in place to circumnavigate their stance, an agreement with the club would need to be reached. Mbappé has not been completely ruled out by Los Blancos, but practicalities suggest that their best chance will be in the summer of 2020. Take one step forward, Hazard and Pogba.
Pogba-Madrid flirtation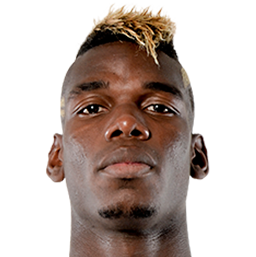 The winger and central midfielder are two clear requests from Zidane, who in a recent press conference stated, more boldly than we are accustomed to, his desire for Manchester United's 26-year old. Out of the two, this is deemed the most complicated, with the Premier League club, with José Mourinho in charge, having paid 120 million euros for him in 2016. The French player has been making some very positive remarks about the Spanish giants in public, although current manager, Ole Gunnar Solskjaer, spoke of his politeness regarding such questions, and that the Paul was happy where he was.
There is no doubt that United would prefer to keep one of their stars as they look to return to battle again at the top of the English league, but suggestions in British media that Gareth Bale and Toni Kroos could be part of the agreement may soften their approach.
Bernabéu: the new garden for Eden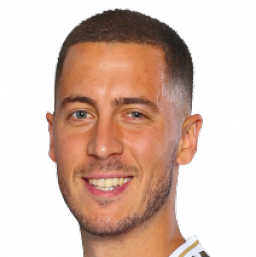 The idea of bringing in Eden Hazard is another that has been pushed repeatedly by Zidane, and is viewed as the simplest. This summer the 28-year old will have only one year remaining on his Chelsea contract and the London club will likely feel forced to sell him at a reasonable price rather than lose such a valuable asset for nothing, just as they did with Courtois in 2018.
Madrid await the final decision surrounding Chelsea's transfer ban, which could also impact on the negotiations, but confidence is high that the Belgian will be in the famous white very soon.