"If Mbappé doesn't join Real Madrid this year, he definitely will in 2020" - Robert Pires
Robert Pires told La W Radio that he is sure Kylian Mbappé's future lies at Real Madrid: "He's intelligent, he knows what he needs to do in the future..."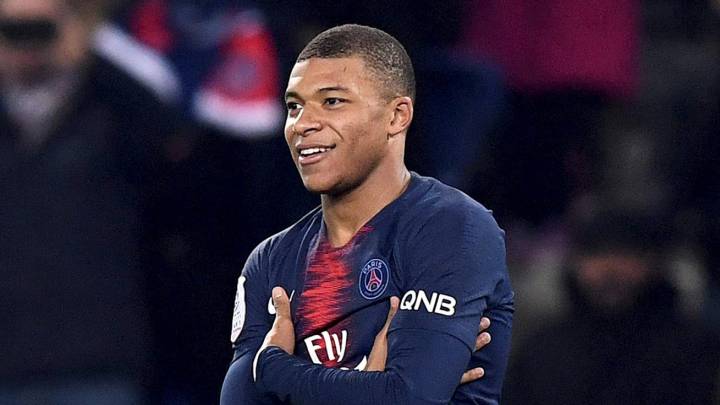 Robert Pires gave his thoughts on where he thinks Kylian Mbappé's will be in the not too distant future. Speaking to La W Radio, the former Arsenal and Villarreal player sees the PSG star wearing Real Madrid's white shirt if not next season then certainly by 2020. When asked whether he thought Mbappé was ready to make the leap to play for Real Madrid, Pires replied "Yes, I think he's now at the right age to go up a level to join Madrid. If Mbappé doesn't join Real Madrid this year, he definitely will the following season. Because he's a very good player and has a lot of quality - and he's still very young. He's very intelligent. He knows what he wants to do and what he needs to do for his future. He's at PSG, playing really well, scoring goals". Pires' opinion gains credibility following Dominique Séverac's piece in Le Parisien last week, in which he claimed Mbappé has a "viable chance" of being able to negotiate his exit from PSG in 2020...
That said, Pires warned that playing for Real Madrid comes with a price: "There's a huge difference between PSG and Madrid - and that's the pressure. It's not easy to play there. I think it's the best club in the world but you need to know that the fans really get on your back, they put you under pressure… and that doesn't happen at PSG. They have to be careful with him because he's only 20. I think he's got what it takes to play at Real Madrid, but he needs to be careful because he's still only young and with a lot to learn - for example the experience he had against Manchester United in the Champions League. Those are the kinds of games in which he needs to grow a little. He's got a great future ahead of him, but I think in a couple of years, he be playing for Real Madrid".
Pires was also asked about Karim Benzema and his chances of returning to the national team, where he has been excluded for the Valbuena case. "The national team is over for Benzema. The coach has said as much, not me. He's said he doesn't need him. Karim's doing a great job for Madrid, but the France coach says he doesn't need him. France won the World Cup without Benzema. I don't know whether Deschamps was right - maybe he was because they won the World Cup. Anyway, Karim doesn't need to play for the national team - he's won a lot with Madrid".