Atlético's Griezmann sent clear message from Camp Nou stands
Before the French striker had even taken his training top off, it was obvious that a certain section of the Barcelona fan base felt strongly.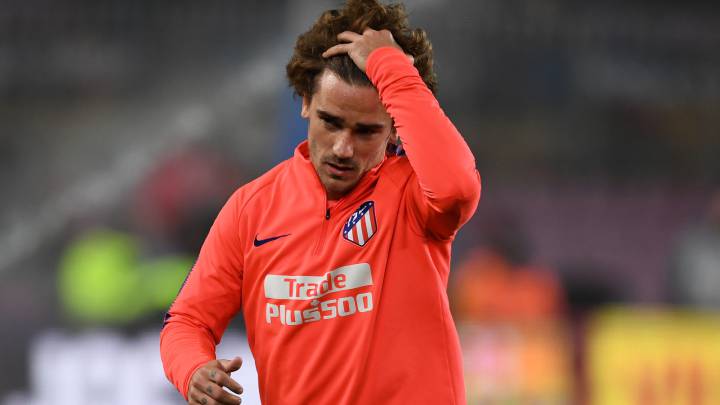 Before the ball had even rolled its circumference to begin the game, the Camp Nou had already told Antoine Griezmann what it thought about 'his decision'. And it wasn't forgiving.
Griezmann not welcomed at Camp Nou
The rojiblanco striker heard the early whistles as the home fans congregated when his name was read out via the public address system ahead of kick-off. Strong but not thunderous. That would come, as murmers filled the arena every time he touched the ball. Griezmann, by the way, seemed oblivious to it all giving warm embraces to Luis Suárez and his French compatriot Dembélé.
It must be said that the jeers appeared to come from a specific section of the Camp Nou stands, while the rest of the stadium, seemed rather indifferent. The second half had barely got underway when Atlético won a corner and Griezmann went out to take it. The north stand reached its peak noise against the striker who spurned them last summer, and screamed, "Griezmann, you bastard, get out of the Camp Nou."
Would a player of his talent be able to turn the hurt fans around? Would he even want to? Time will tell, but it is looking less and less likely...