Real Madrid's Vinicius stars as Brazil launch new white kit
The 18-year-old Real Madrid forward was the star turn as Brazil unveiled their white Copa América third kit in a ceremony in Rio.
Vinicius is the new face of the Brazil team.
"It's an honour and a source of real joy to be here and to pull on a historic shirt that hasn't been used for so long," Vinicius, 18, said as he modelled the jersey at the investiture ceremony of the CBF's new president, Rogério Caboclo.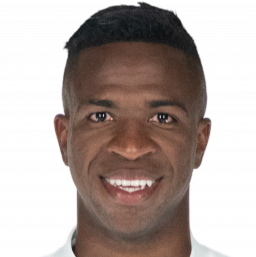 Brazil to wear white for first time since 1950s
It is the first time since the mid-20th century that Brazil, who were wearing white when they won their maiden Copa América 100 years ago, have sported such a shirt. Previously the colour of the Brazilians' home kit, it fell out of favour after their traumatic defeat to Uruguay in the final game of the 1950 World Cup.
The choice of Vinicius for the launch - despite still being uncapped by Brazil at senior level - is symbolic of the teenager's burgeoning reputation as the future of the Brazilian game, with the Flamengo youth product quickly establishing himself as an iconic figure for football fans in the country.
Copa América squad announcement delayed for Vinicius
Meanwhile, his prospects of inclusion in the five-time world champions' Copa América squad remain unclear. Having been called up for the March friendlies against Panama and the Czech Republic, he was ruled out by an ankle problem - and Canarinha head coach Tite says he'll "have to play very well" on his return from injury to make his 23-man list.
Vinicius is expected to make his Real Madrid comeback at the end of April, allowing him to play four or five club games before Tite announces his squad on 17 May - a date that the CBF pushed back as far as they could precisely to give the player as long as possible to prove his fitness.
The 2019 Copa América, which is to be held in Brazil, begins on 14 June.