Pogba wants to leave Manchester United - 'Le Parisien'
According to the French daily, the relationship between Pogba and Manchester United manager Ole Gunnar Solskjaer has deteriorated, opening the door to Madrid.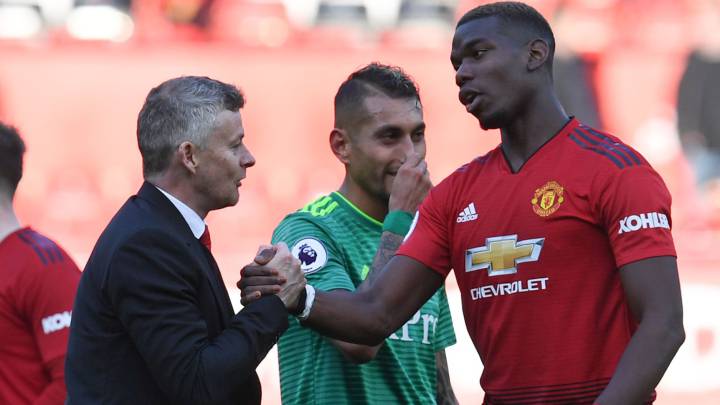 Reports in France today underline Paul Pogba's desire to continue his career at another club, far from Old Trafford. The midfielder has already expressed his wish to move on and the possibility of working under Zinedine Zidane at Real Madrid along with the promise of fresh challenges may be just too big a temptation to resist - especially when compared to Manchester United's aspirations for the new season, which aren't quite the same.
United's slim Champions League options
The current situation at United isn't great - the team has dropped to sixth in the table on 61 points - behind Arsenal and Spurs in the race to land the fourth Champions League place and with upcoming games against City and Chelsea on the horizon. With that in mind, it is starting look like Skolsjaer's team could well find themselves playing in the Europa League next season and Pogba has already stated that he has different objectives. According to Le Parisien, the midfielder's relationship with manager Ole Gunnar Solskjaer is slowly fading and with the prospect of a non-too appetizing project, things don't look like they'll get any better.
It's true that Pogba was one of the players who benefitted most from Solskjaer's arrival. SDince the Norwegian took the job, Pogba has scored nine goals and set up another seven for his team mates in 19 games.
.