Mauro Icardi wants more Champions League in his future
He had his first taste of Europe's premier competition this season with Inter, the club he loves, but now his heart is set on finding a team that can win it.
Those that know him well say that Mauro Icardi is defined by his winning spirit and personality. They say that he takes every challenge in his confident stride, giving off the feeling that nothing is beyond him. A great test of this came in the 2015/16 season, when he assumed the role of Inter Milan captain at just 22, and scored 16 goals. He became the fastest non-Italian to reach 50 Serie A goals.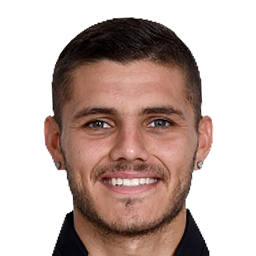 Icardi eyes Champions League club
Precisely for the fact that the club handed him the responsibility of the armband, and his close bond with them, he has refused offers to move to another club. This delayed Icardi from completing one of his dreams, playing in the Champions League. The striker debuted in the continent's showpiece competition this year, at the age of 26, much later than his potential suggested. He starred in the group stages, scoring four of Inter's six goals but in arguably the toughest quartet, didn't finish above Barcelona or Tottenham, so the journey ended.
The Argentinian's time in Milan is now expected to reach its conclusion this summer. As we reported earlier, Icardi has decided not to renew with the Italian side and is actively looking for a new club, one that can fight to be crowned European champions. Real Madrid is his dream move, however, a Serie swith to Juventus could be the more likely outcome. Inter meanwhile, embroiled in the player's contract talks since January, were knocked out of the Europa League by Eintracht Frankfurt and sit 27 points behind the leaders.
These are clear motives that justify the striker's desire to leave, with eyes on being a part of a side that can compete both domestically and, more importantly, for the Champions League.