Real Madrid veto Raúl de Tomás from Rayo Vallecano clash
The on-loan striker has been catching the eye this season and is likely to be an integral part in any survival bid from the Vallecas side.
Raúl de Tomás will not be able to play for Rayo Vallecano against Real Madrid on Sunday evening due to the so-called 'fear clause'. The on-loan striker has excelled in his adopted club this season but will not be on show against his parent club in Vallecas.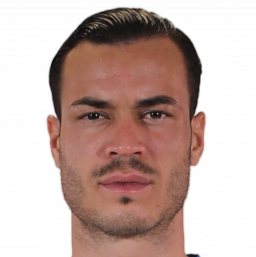 RDT vetoed by Madrid
The stock of the Real Madrid player has rocketed while on loan and Rayo are very aware that if they want their new star to play in this encounter then they will have to pay a significant amount. This was a value built into the loan deal.
That clause makes it unfeasible for the 24-year old to appear on Sunday, limiting the fire-power available to Paco Jémez as he looks to lift his side off the bottom of the Liga table, in a bid to avoid relegation. The player that has become known by his initials 'RDT' has 14 goals this season, more than three times that that of Álvaro García, the clubs second placed goal-getter with 4 goals.
Jémez spoke about the possibility of his star playing, saying that "we are asking Madrid to do us the favour by letting De Tomás play.' But he accepted that "if they say no, then that is within their rights and we respect that."