Rooney on his way to becoming MLS' new free-kick king
After scoring another free-kick in the game against Columbus Crew, D.C. United captain Wayne Rooney is on his way to becoming an MLS legend.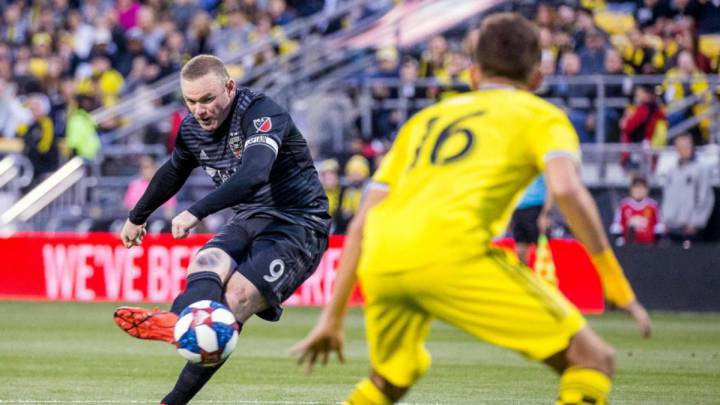 Former Manchester United and England star Wayne Rooney is on his way to becoming a legend in the MLS, thanks to his free-kick prowess.
The D.C. United captain netted another free-kick in Wednesday's match against Columbus Crew - his fourth set-piece strike in his 28 MLS games since arriving in the States last July. In that time, no one else has scored more than one free-kick.
Rooney scored one of the most spectacular efforts so far this season in the game against Orlando City on 31 March, an impressive near-Olympic goal.
If the English striker keeps up this pace, he could demolish the record for the most free-kicks scored in MLS history, which is currently held by former Toronto FC star, Italian Sebastian Giovinco.
Rooney vs. Giovinco
Between 2015 and 2018, Giovinco scored 14 free-kicks out of 171 shots taken in regular-season football for Toronto FC, which puts his conversion rate at over 8%.
Meanwhile, Rooney has four free-kick goals out of 14 shots taken, leaving him with a success rate of 17%, making him the most dangerous set-piece expert in the league.