Onuoha asks the MLS to sanction Zlatan Ibrahimovic
Nedum Onuoha is still upset by Zlatan Ibrahimovic's aggression against him and asked Major League Soccer to take action against the Swedish footballer.
Nedum Onuoha is not over what happened on Sunday night against Zlatan Ibrahimovic, who in the match between LA Galaxy and Real Salt Lake taunted and mocked him as a way of celebration after the Swedish star had scored. This provoked Onuoha to describe Zlatan as a 'thug.'
In an interview for Love Sport Radio, the defender talked about the things the LA Galaxy captain said to him on the field, describing the Swedish Lion as a bully, "you know what, I'm going to hurt you... there's enough time, I'm going to do it," were the words Zlatan aimed at Nedum during the game.

Real Salt Lake defender explained that these kind of words he has only probably heard them two or three times in his entire career, usually by people who are complete thugs; "it's one thing to be competitive, but it's another to threaten to hurt another player," he said.
Onuoha was also sorry about the fact that Zlatan will not be punished, as his name and fame weighs in the MLS.
"The sad thing about this is that because of who he is and the league in which we are playing, nine out of 10 people will gladly go and shake hands and say 'no problem.'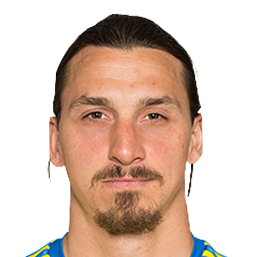 Nedum Onuoha finished by saying that nothing will happen to him and that it will get spun into a story about how Zlatan is really competitive and this is what gets him going, why he's one of the best of all time.
"That's just the way it works. I'm not the type of person to say that the best MLS players get preferential treatment, but from what I've seen so far, it's a lot easier to be Zlatan than it is to be the striker for Real Salt Lake," he concluded.