Neymar: Brazil turns on PSG star
The press has been scathing of the PSG forward's behaviour and there have been calls for Tite to drop him from the national team.
Neymar has been the subject of plenty of column inches in his native Brazil in the wake of his altercation with a Rennes fan after PSG lost the Coupe de France to the Brittany-based side last weekend.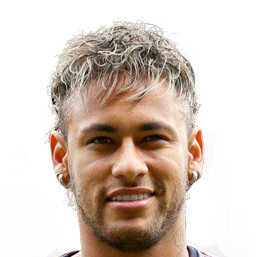 The PSG forward, who faces a potential ban of up to eight games for punching the Rennes supporter, has long been filling space in sections of the press other than those dedicated purely to sport and the media in Brazil has been almost unanimous in their condemnation of the captain of the national team.
Neymar had been handed a three-game UEFA ban the day before the Coupe de France final for insulting the match referee in charge of PSG-Manchester United at the Parc des Princes on social media after the Ligue 1 champions were knocked out by Ole Gunnar Solskjaer's side and now faces a similar sanction at domestic level for his latest controversy.
"We never hear Neymar saying that he made a mistake," said Brazilian commentator André Rizak on Monday. "The problem is the younger players [at PSG]. Or the problem is those that punish him and not the things that he does to be punished. The problem is the entire world saying that he dived too much at the World Cup and not that he dived… it's always somebody else's fault."
Neymar: Brazil coach Tite should "rethink protection"
The editor of O Globo, Carlos Eduardo Mansur, took a more conciliatory stance but still said Neymar's behavior was inexcusable: "Although a player shouldn't be obliged to listen to insults, someone of his stature who is a representative for his country in the public eye should not react violently in the way he did, which has no place in football."
Fox Sports presenter Paulo Vinicius Coelho noted that "[Eric] Cantona was banned for eight months for a similar incident" and said it was a shame that "in a game when Neymar was named man of the match it was the perfect occasion for people to talk about him only in the context of the ball at his feet. And the person who now obliges us to talk about Neymar's dark side is Neymar himself."
Others called for Neymar's position in the Brazil set-up to be reviewed, with journalist Marília Ruiz stating that she had spoken to a Brazil Football Federation executive suggesting national team coach Tite "rethink the protection afforded to Neymar."
TV Globo reporter Lívia Laranjeira compared Neymar's altercation with Douglas Costa spitting on an opponent during a Juventus game earlier in the season. "Tite suspended Douglas Costa for two friendly games after the spitting incident. Should Neymar not be punished similarly for attacking a supporter?"