Mourinho shows concern for Casillas: "He's in good hands"
"As soon as I heard the news about Iker I rang Porto straight away. Porto have one of the best medical teams I've worked with," José Mourinho told Russia Today.
José Mourinho was one of the many who were shocked at concerned at the news that Iker Casillas had suffered a heart attack while training with Porto earlier this week.
"I was sorry to hear what happened. I was immediately in contact with Porto to find out what had happened. He's in great hands. Porto's medical department is fantastic - it's one of the best I have worked with. The Portuguese press is full of positive news - even speaking about Iker possibly playing football again. So when you are 37 years old, in the final part of your career and still thinking about playing football, it's because the situation is completely under control" Mourinho told Russia Today.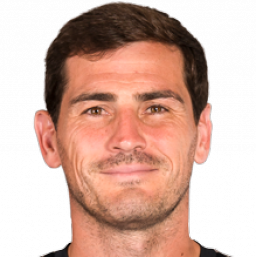 Mourinho also opened up about the conflict between him and the goalkeeper during his final year at Real Madrid. Now he says, any animosity they might have experienced back then is all water under the bridge. "Everybody knows, that, at a certain moment when I decided to take him out of the team, there was a certain confrontation - I won't say it was a clash of egos but a confrontation between Real Madrid's captain and Real Madrid's manager. It wasn't easy for me to take that decision - and it wasn't easy for him to accept it. But we have a positive relationship - it's not like a lot of people think", Mourinho explained.