Porto doctor: "Casillas' heart attack was unpredictable"
"Si no hubiéramos actuado con rapidez, las consecuencias hubieran sido agudas: arritmias, necrosis del músculo cardíaco o incluso la muerte súbita", asegura el doctor que salvó a Casillas.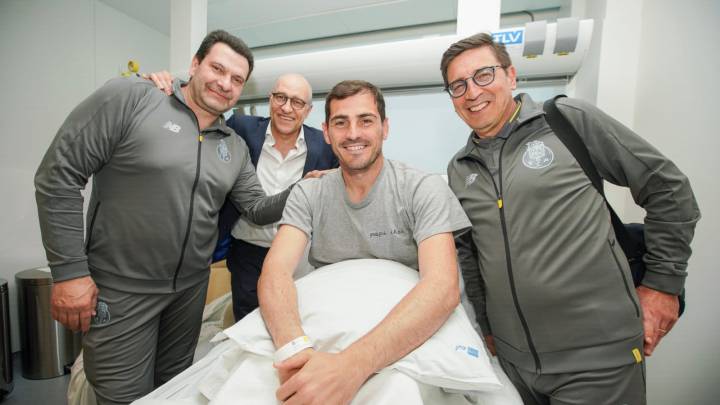 Nelson Puga, Porto's team doctor and the man who saved Iker Casillas' life has explained that they could not have foreseen the heart attack the goalkeeper suffered during the week.
"Casillas' heart attack was totally unpredictable. He didn't have any cardiovascular risk factors and no family history of cardiac problems. If no medical assistance was on hand as quick as it was, the consequences would have been greater," he said.
Casillas heart attack came out of the blue
"It's a silent disease that evolves slowly and is the fruit of several factors that can cause a clogged artery, which produces a heart attack," he continued. He also said that sudden death might have been on the cards had they not acted as quickly as they did.
They didn't wait for the ambulance to arrive at training where the incident occured. Instead, they drove him to the hospital in a car along with a security officer from the club.
Puga says they will start the process of rehabilitation soon and that whether or not he decides to keep playing will depend on how he recovers, how he responds to the medication and how Iker himself feels after the shock.