Real Madrid: Bale sale a headache for LaLiga giants
Having omitted him from the squad to face Villarreal, Real Madrid face a dilemma with Gareth Bale as they prepare for a summer sale.
Having been left out of the squad altogether for the weekend win over Villarreal, the future looks very bleak for Gareth Bale at Real Madrid. 
Zinedine Zidane may have been seeking to spare him more jeers from the Bernabéu crowd, in a game in which Los Blancos badly needed a favourable atmosphere - a platform on which to play with freedom and confidence. It may also be that the Madrid coach has simply lost patience with the Welshman's on-pitch attitude, and prioritised running the rule over other players with next season in mind. Either way, Bale's absence promises to dominate the attention throughout the week ahead, and as the 29-year-old faces up to an uncertain future, his situation is developing into something of a head-scratcher for the club, too. 
The player has been left in little doubt that he doesn't have the backing of his coach. After the defeat to Rayo Vallecano, Zidane's response when asked about Bale's seemingly distracted display ("I don't know [where his head's at]; you'll have to ask him") was eloquently non-committal. A week later, after Sunday's narrow victory over the Submarino Amarillo, Zidane was again evasive. "I'm the coach and I have to name a squad," the Frenchman told his post-match press conference. "You can interpret what you want, but someone has to miss out."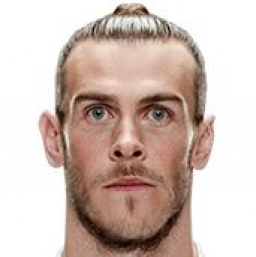 Selling Bale may be easier said than done...
Bale, who still has three years left on his contract, has made it clear he doesn't want to leave Real Madrid, doing so most recently when his representatives sat down with the LaLiga club's general manager, José Ángel Sánchez, last month. However, everything points to an end-of-season departure.
The problem, though, is that few clubs will be either able or willing to pay the 17m-euro wage that he currently pockets in Spain. On top of that, there's the forward's chequered fitness record throughout a six-year Madrid career blighted by muscle injuries. Furthermore, one of Bale's hitherto most eligible suitors, Manchester United, are now certain not to be in the Champions League next term. For a player who has been involved in winning the continent's premier club tournament four times in the last six seasons - scoring in both the 2014 and 2018 finals - settling for Europa League football would be a huge backward step.
Real Madrid have to find way to square Bale circle
Selling Bale is key to Madrid's bid to raise funds for their expected summer overhaul; indeed, they are hopeful of banking more than 100m euros. However, the 13-time European champions have left themselves with something of a dilemma: if he doesn't play, his market value will plummet by the minute; if he performs like he did against Rayo, Zidane will have aggrieved team-mates knocking on his door. It remains to be seen how Madrid go about squaring this circle.