Real Madrid: Hazard considering Chelsea transfer request
AS understands that the Belgium international is not looking for a fractious parting of ways but is concerned about the asking price Chelsea are looking for.
Eden Hazard's transfer from Chelsea to Real Madrid may have hit a snag in the form of the price being asked by the Premier League club for the Belgium international.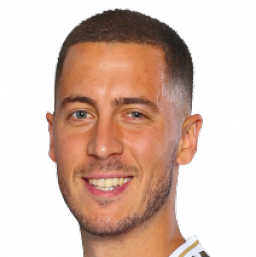 Chelsea director Marina Granovskaia remains determined to pocket more than 100 million euros for Hazard, 28, despite the midfielder having just a season remaining on his contract. UK media have put the asking price at 115 million euros, an amount Real Madrid are eager to reduce as the Liga club embarks on a summer rebuild.
Now, AS understands from sources close to the negotiation Hazard is considering putting in a formal transfer request to smooth his passage to Madrid if the matter remains in a state of flux. There are no release clauses in the Premier League and therefore a club can negotiate from a position of their choosing, but a player can ask a club to facilitate a move via a non-binding written petition.
Hazard hoping to leave Chelsea on good terms
Hazard does not wish to leave Chelsea on bad terms due to his affection for the club that catapulted him to global acclaim and therefore the idea of putting in a transfer request is not a priority – nor will the decision be taken lightly – but neither will it be ruled out. Diego Costa asked his lawyer, Ricardo Cardoso, to act in his name when he handed in a request in 2017 to secure a return to Atlético Madrid.
Although Hazard seems to have his heart set on a move to Madrid, a decision he had made even before the return of Zidedine Zidane to the Bernabéu, the Belgian is concerned that inflexibility on Chelsea's part could scupper his desire. However, both Hazard, his advisors and Madrid are hopeful that Granovskaia will soften her stance as the transfer window nears: if Chelsea do not cash in on their star player this summer, he will be free to negotiate with European clubs next January ahead of a free transfer when his deal expires.