LA Galaxy signs Argentine Favio Álvarez on loan
Before the MLS transfer deadline, Los Angeles Galaxy closed its signings for the 2019 season by getting forward Favio Álvarez.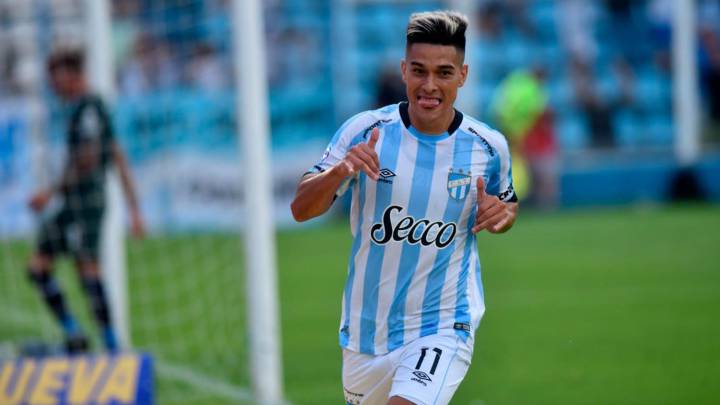 The LA Galaxy acquired winger Favio Álvarez before the end of the MLS Primary Transfer window, holding true of their decision to sign a player after Romain Alessandrini's injury that will keep him out until September.
The 26-year old will be named as an international player on Galaxy's payroll and will join the team once he receives his P-1 Visa and his International Transfer Certificate.
Álvarez had 56 appearances with Atlético Tucumán, scoring five goals in all competitions, including the League, Copa Libertadores, and Copa Sudamericana.
General Manager, Dennis te Kloese said in a statement; "Favio is Favio is a talented and dynamic attacking player who will be a valuable addition to our roster. He has a versatile skill set that will allow him to play multiple positions in our attack. We think he can be a dangerous option for our club this season and we look forward to adding him to the team."
Alessandrini's injury
The Frenchman has been one of the key players for LA Galaxy but will be out of action for the next five months after undergoing surgery to repair the root of the meniscus on his left knee.