Zlatan Ibrahimovic fined by the MLS Disciplinary Committee
Galaxy's Swedish star has been fined by the MLS after diving during the week 11 loss to Columbus Crew on Wednesday.
The MLS Disciplinary Committee has issued the fines following week 11 of the regular season, with Los Angeles Galaxy captain Zlatan Ibrahimovic among those handed punishments.
The Disciplinary Committee found the Swedish striker guilty of simulation/embellishment for his actions in Wednesday's match against Columbus Crew during the 23rd minute, an offence for which he has been given an undisclosed fine.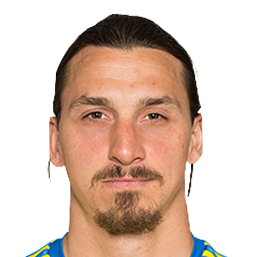 The incident
Ibrahimovic's punishment comes after he hurled himself theatrically to the turf after a collision with Columbus goalkeeper Zack Steffen, seeking to convince the referee to award penalty.
LA Galaxy

Galaxy's visit to Ohio brought their second loss in a row and on the road, following last weekend's reverse at New York Red Bulls. The game also saw Ibrahimovic fail to score.
Galaxy are second in the Western Conference standings, two points behind crosstown rivals LAFC.