Harry Maguire: Man Utd, Chelsea, Spurs, Arsenal set for bidding war
Leicester City will reportedly demand no less than £60 million for Harry Maguire, which would make him the most expensive-ever British defender.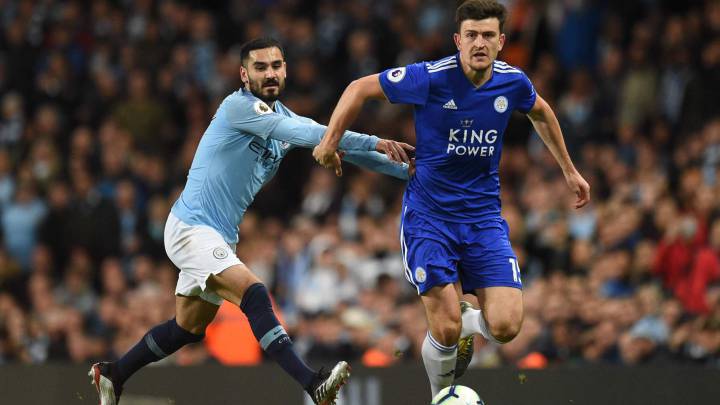 Leicester City defender Harry Maguire is expected to play his last game for the club this weekend, with four Premier League clubs preparing for a bidding war for the defender in the summer, according to British paper The Sun.
Manchester United, Tottenham, Arsenal and Chelsea (who are still hoping to have their Fifa transfer ban suspended) are all keen to sign Maguire. But Leicester will reportedly demand no less than £60 million (69 million euros) for the 26-year-old, which would be a record fee paid for a British defender.
Since joining Leicester from Hull in 2017, Maguire has become one of the most sought-after defenders in the Premiership and played a vital role in England's road to the World Cup semi-final in Russia last summer, scoring a goal in the Three Lions' 2-0 win over Sweden at the last-eight stage.
Solskjaer given go ahead to pay record fee for Maguire
Former Manchester United coach Jose Mourinho was keen to sign him last summer after his World Cup performances but the club were reportedly put off by Leicester's £75 million valuation.
Mourinho's successor Ole Gunnar Solskjaer is also understood to want Maguire as he looks to rebuild his squad for next season. And the Old Trafford board has given the Norwegian the green light to spend a club record fee for a defender on the England international, according to reports in the UK earlier this week.
However United can expect stiff competition for his signature from Chelsea, Arsenal and Spurs, who will be in the hunt for a replacement should they decide to let defender Toby Alderweireld go in the summer.