Fábio Coentrão's shorts pulling reaction to not being helped up
The former Real Madrid defender didn't let it go when Benfica's Andreas Samaras chose not to aid him, resulting in him being exposed in good humour.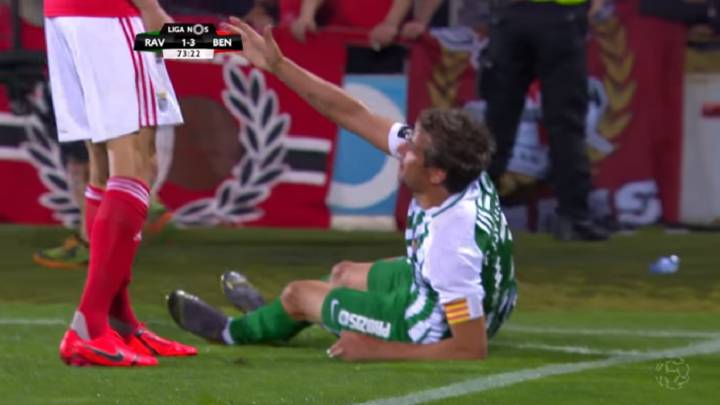 Fábio Coentrão has been one of the viral stars of this weekend's European club football, but it was not for a wonderful piece of skill or for an exceptional tackle...ahem. No, it was his reaction to not being helped to his feet by an opposing player.
Coentrão tugs down rival's shorts
In the Primeira Liga clash between Rio Ave and Benfica, it was the league leaders who edged the game 2-3. But it was in the final stages of the game that Coentrão grabbed the attention, literally. With the ball in the corner of the pitch, the former Real Madrid star went to ground innocently and then extended his hand expectantly hoping for his opponent, Andreas Samaras, to help him get up. The Greek midfielder, however, decided to just smile down at him and motioned to move away.
As he departed, Coentrão reacted quickly, grabbing the shorts of Samaras and pulling them down. This caught the Benfica players a bit by surprise but rather than get angry there were wry smiles all round at the touché element to the response.