Gareth Bale wants Bernabéu farewell on Sunday against Betis
The Welshman has been left out of the last two games by Zinedine Zidane as Madrid look to offload the player ahead of next season.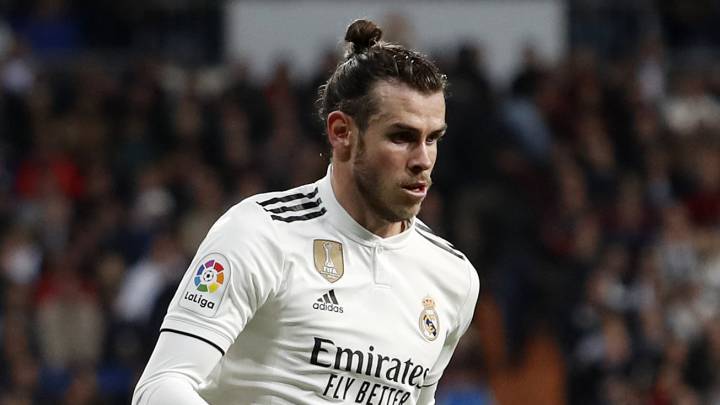 It is not the end that Gareth Bale could have envisioned when he joined Real Madrid to huge fanfare. Dropped from the most recent two squads by manager Zinedine Zidane, who confirmed that the Welshman was fit, he is now hoping to get a place in the side for the final league game, at home to Real Betis, to say his farewell to the fans.
Bale's Betis bow beckons
It could have been that the player had been dropped for tactical reasons, as Zidane tested out some of his fringe players ahead of his so-called 'revolution' for next season. But this, we now know, is not the case. The Spanish club have already made it clear with Bale's agent, Jonathan Barnett, in what has been described as a 'diplomatic' way, that if he brings an offer to the table from another club, it would be well received. The manager too explained after the 3-1 defeat to Real Sociedad at the weekend that it was clear what he had done by leaving out the winger, with many considering that he would not pull on the white shirt again.

With all signs clearly pointing to a departure, AS has learned that it is the desire of the player himself to have a final chance to say his farewell in front of the Santiago Bernabéu crowd, representing the club he came to star in. The game against Betis kicks off at midday on Sunday 19 May and, with nothing at stake for Los Blancos, it could be a chance for the supporters to change some fickle whistling to respectful applause. Clearly Bale has not lived up to the huge expectations that some had for him, but he has certainly contributed with some crucial and extraordinary goals. The run down the wing that left Bartra trailing in his wake before scoring against Barça in the Copa and the overhead kick against Liverpool in the Champions League final will live long in the highlights reel of the most successful club in world football.
Funding challenge to Bale's move
It's worth noting that Los Blancos' hierarchy have backed Zidane's recent decisions to exclude Bale from the line-up, worried that him taking an active part could have relaxed the player's agent into believing his client could find a place in next year's side. One challenge to the transfer, however, is that there are only a handful of clubs who could afford Bale's net salary of 14 million euros. And that is before a significant transfer fee (although one that is somewhere well south of the fee Florentino Pérez splashed out in 2013) for a player that has featured in just over half the available minutes for his LaLiga club.
In 2016, the 29-year old extended his contract until 2022 and it's likely that his move will involve another player moving in the opposite direction as part of the sale. With Manchester United and Tottenham Hotspur both reportedly keen, names such as Paul Pogba and Christian Eriksen have been suggested. A loan deal back to his old club is another potential way out for the much maligned forward, one who promised so much but only delivered in small, if emphatic, moments. Enough though for a positive and respectful farewell.