Tyler Adams returns to Leipzig training in time for the Gold Cup
The US international was back on the RB Leipzig training pitch after missing more than two months, giving Gregg Berhalter a boost for the Gold Cup.
The CONCACAF Gold Cup is approaching and US men's national team is missing key players in Jozy Altidore, John Brooks and DeAndre Yedlin, who all remain sidelined due to injuries and shortening Gregg Berhalter's options for the tournament roster.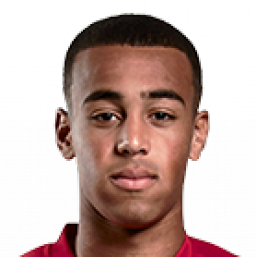 However, the USMNT received some excellent news as Tyler Adams resumed training with RB Leipzig, which is a timely boost for the US coach as he prepares to announce his camp roster next week.
Adams is expected to play the final game of the Bundesliga season against Werder Bremen after missing more than two months with an adductor injury, before Leipzig take on Bayern Munich in the German Cup final on 25 May.
The American youngster should be fit and available in time for the Gold Cup kick-off in 15 June and will have the chance to regain match sharpness in two friendlies against Jamaica and Venezuela before the summer tournament begins.
Berhalter will announce his final 23-player squad for the Gold Cup after the friendly against Jamaica on 5 June in Washington DC.